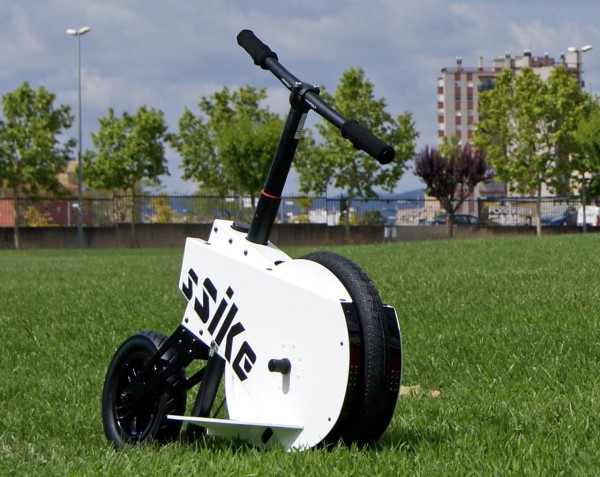 The sSike is a clever and compact little electric bike concept which was developed by Barcelona-based company Asen Innovacio. When developing the sSike, the designers wanted to create an incredibly lightweight and portable vehicle which could easily be used by commuters on the train and subway, and neatly fit into the trunk of a car or take up minimal space in an apartment when not in use.
The sSike is motivated by a 250W high torque brushless electric motor which is powered by a LIFePO 4 prismatic battery. The top speed is 12 mph (20 km/h), while the range is an impressive 24 miles (40 km). A full charge takes 6 hours. It only takes 5 seconds for the handlebars to be folded down for storage, and the bike's creators say it only takes a few minutes for new riders to become familiar with the controls and unconventional layout.

The sSike is able to accommodate riders up to 220 lbs (100 kgs), and the standing position of the rider means there's no problem if you're excessively tall or short. Judging by some of the videos of the sSike in action on the streets of its home town it looks like its pretty nimble in the hands of an experienced rider!
Additional features of the sSike include a sealed electronics compartment meaning the bike can be used in wet conditions, an LED lighting system for rider and pedestrian safety, regenerative braking, and an anti-puncture Kevlar front tire.
The sSike is on sale now priced at €1,590 ($2,065 / £1,360).
Source: Asen Innovacio