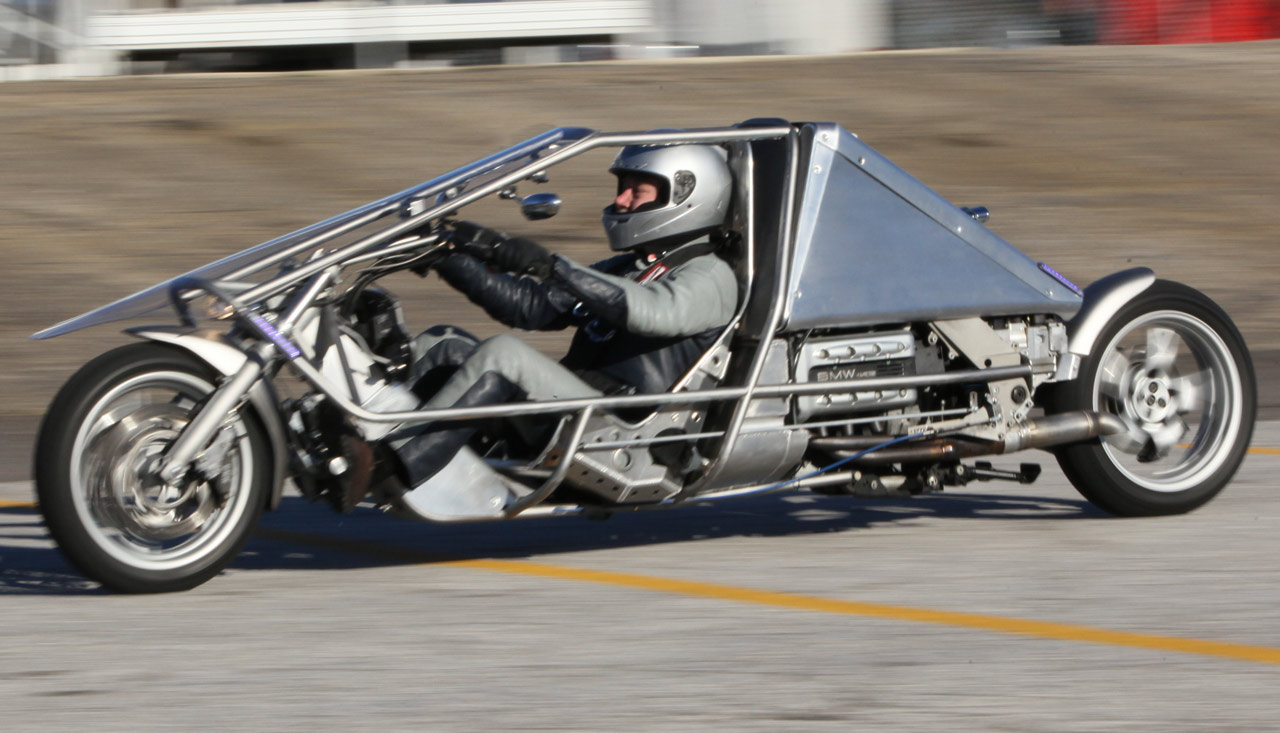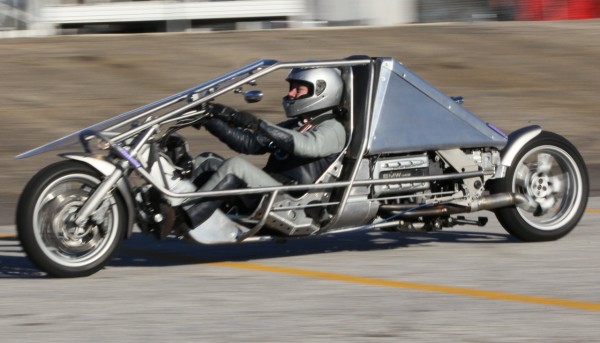 Recumbent motorcycles aren't anything new. But they are still a pretty rare sight on the world's roads. The Suprine Exodus from the American manufacturer Suprine Machinery, Inc. probably isn't going to change that fact. But it will offer riders another option if they're looking for something a little different.
The Suprine Exodus is built around a 1,200 cc BMW transverse flat 4-cylinder engine. The frame is formed from steel, with aluminium, magnesium and titanium components. And while you may think it looks like it's unfinished and in need of some bodywork, Suprine like it that way, leaving all the mechanical components and detailed engineering on display.

The long wheelbase of the Suprine Exodus gives it a slightly odd appearance. In fact Suprine hit the nail on the head when they compare it to a missile. The rider sits in a lightweight aluminium seat and is held in place by a racing harness. As some of you may be wondering – as I first did; what happens when the bike comes to a stop? Well the answer comes in the form the cleverly designed frame which allows the rider to put their feet down on either side to support the bike. In addition an electrically powered center stand comes down at the touch of a button. The stand automatically retracts when you pull away.
When it comes to money, the price of being different is fairly steep. The cheapest model starts at $55,000, and the numbers just start climbing from there.
Now look at the shiny shiny.
Suprine Exodus Specifications:
Engine – 1,172cc aluminum alloy transverse flat four (BMW), water cooled, DOHC, 4 valves per cylinder, fuel injection, 126hp@8500rpm, 89 ft-lb
Transmission – 5 speed + reverse
Drive – Single disk hydraulic dry clutch, shaft drive
Rear Supsension – Single swing-arm drive shaft with adjustable monoshock (BMW Paralever)
Front Suspension – Telescopic forks (modified Brembo)
Brakes – Front: Dual 12.5″ cross-drilled floating rotors (Brembo), Rear: Single 11.2″ solid floating rotor (Brembo)
ABS – Automated Braking System, BMW Integrated, front/rear balanced
Chassis – Hybrid spaceframe, high-strength steel tubular elements, alloy backbone
Wheels – BMW 17″ die-cast aluminum
Controls – BMW handlebar grips and hydraulic controls, heated grips, alloy footpegs and linkages, cruise control, power center stand, digital communications, anti-theft
Acceleration – 0-60 MPH 4.1 seconds
Top Speed – 155+MPH
Gasoline Mileage – 80+ MPG @ 55MPH
Source: Suprine via thekneeslider