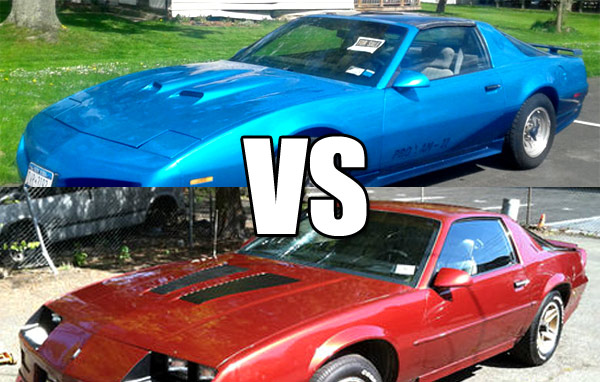 Classic face-off is a feature where we show you a couple of similarly priced classic cars from the same era, and you vote for the one you find most appealing.
There can be few cars so entwined with each other as the Camaro and Firebird. Through four-generations – five if you count the aftermarket Camaro-to-Firebird conversion kits – the two cars have offered pretty much exactly the same things in almost exactly the same packaging. Cheap performance. The third-generation F-body managed to take this formula to the Nth degree. Especially in Z28 and Trans Am performance trim. Today ratty examples of either go for a song, and even ones in good condition can be picked up for bargain basement prices. Sure you'll have to live with the fact most people will think you're either living it up on parole, reside in a trailer park, or both. But if you can get past that then it's not too bad. I tootled around in one for a couple of summers and it wasn't the end of the world!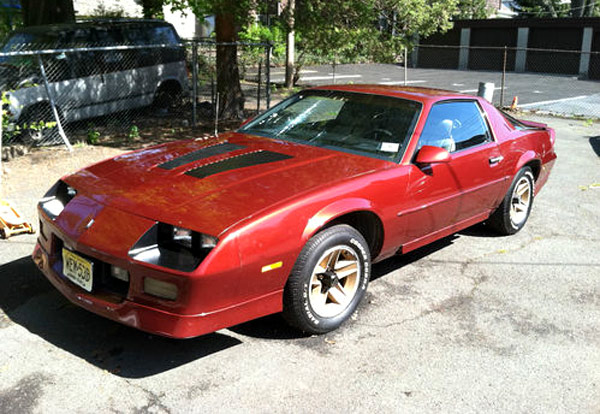 We'll start with the Camaro, as it came along shortly before the Firebird way back in the late '60s. This particular one was built in 1989. It's not pristine. Far from it. But it's also had some work done which should make it scoot along pretty well. The current owner is selling it as a project. It's been fitted with a 409 cu.in (6.7 litre) small block V8 which has itself benefited from a number of performance parts. It's covered a total of 135,000 miles in the last 24 years. The car is finished in what was probably the most tasteful color for the Camaro, a rich burgundy. Fans of Dr Pepper may appreciate the embroidered headrests which for some reason bear the name of the soft drink. If you fancy getting your hands dirty, this particular IROC-Z is on ebay right now. Price $3,500. eBay link here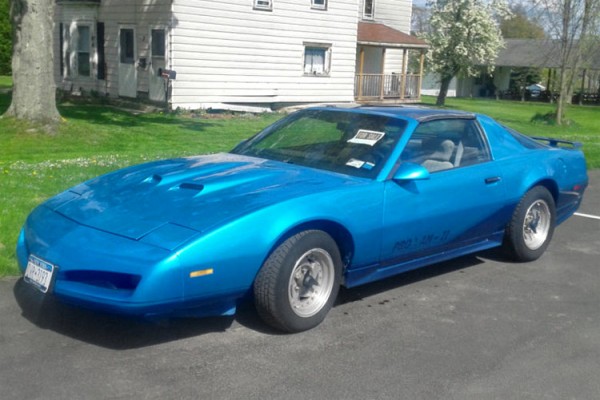 In the blue corner, almost literally, is this very blue Pontiac Firebird, also from 1989. It has the Pro-Am II performance kit – which I must admit is one I've never heard of. Apparently it's pretty rare and was only sold in a couple of dealerships. It includes some body alterations, a two-tone blue-on-blue paintjob, and some "classy" wood grain for the interior. Like the Camaro, this Firebird's current owner has put in a new engine. It's a 5.0 litre V8 crate motor from NAPA, so it won't be as quick – but it is ready to go. For the most part it looks to be reasonably well cared for. Benefiting from numerous new seals, new brakes and new tires. There are a few issues with the body work, but nothing major. Price $3,500. eBay link here
Loading ...
Source: eBay
Related posts: