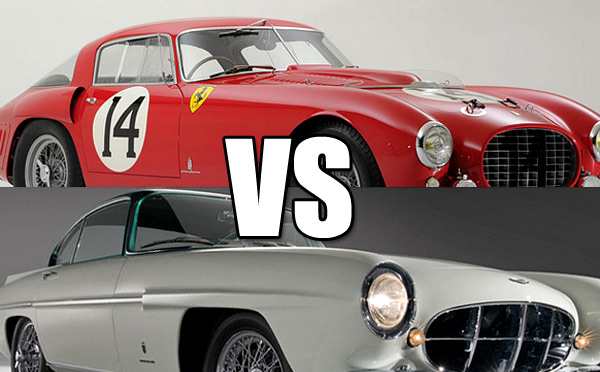 Classic face-off is a feature where we show you a couple of similarly priced classic cars from the same era, and you vote for the one you find most appealing.
This is truly a Titan's endeavor, as we are today pitting against each other two very rare and remarkably beautiful cars, that are well prepared to go under the auctioneer's hammer and grab astonishing amounts of cash – if you ask us, somewhere north of the $2 million mark. So, this is not the usual vote about which one would best suit your garage, as the cars featured today are at the pinnacle of automotive style and of course, cost.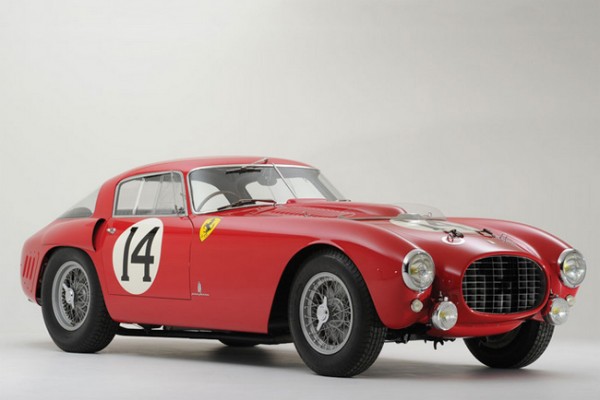 First of all, in order of the year of manufacture, but also date of auction (May 25th in Villa Erba) is a 1953 Ferrari 340/375 MM Berlinetta 'Competizione' by Pinin Farina (not a misspelling!). Powered by a 340bhp, 4,494 cc overhead camshaft V-12 engine with triple Weber 40 IF/4C carburetors, and mated to a four-speed manual gearbox, this astonishing piece of art was one of the three 375 MM entered at the 1953 24 Hours of Le Mans, and also has a well known racing history (participated in the 24 Hours of Spa, the Carrera Panamericana, and won the 12 Hours of Pescara). Ideal for collectors really passionate about competition pedigree, this 1953 Ferrari 340/375 furthermore has a good and official ownership history, a host of trophies at various Concours d'Elegance and was treated to premium restorations twice in its life. Estimated price is so high it's only available on request. Auction listing here.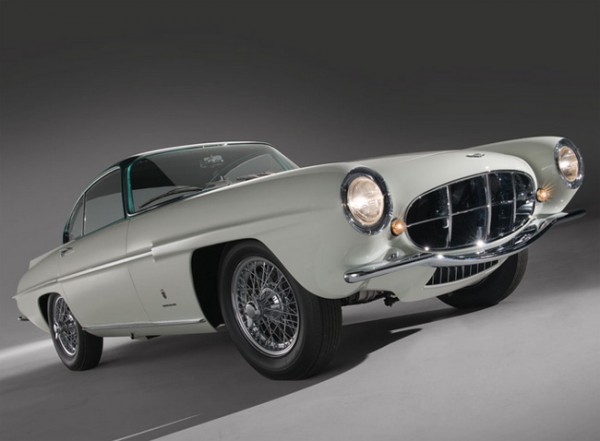 On the other side of the ring we have a British contender, namely a unique 1956 Aston Martin DB2/4 MkII "Supersonic" by Carrozzeria Ghia. This time around what sets it apart from the pack is the fact that it is a one-off, so its future owner will have the opportunity to drive (we sure hope he'll take it out for a spin!) a marvelous piece of unique automotive history. Coachbuilt by Turin's Carrozzeria Ghia for a member of the Vanderbilt family, and later driven by F1 pilot Harry Schell, this car – chassis number AM300/1/1132 – was based on the DB2 model, albeit featuring a 2+2 arrangement. Acquired in the late fifties by collector Robert Lee, it benefits from known ownership to this day and has since been completely restored to its prime condition in 2011, waiting now to be sold this November in New York. Official price estimated at $1.5 to 2 Million. Auction listing here
Loading ...
Source: RM Auctions
Related posts: