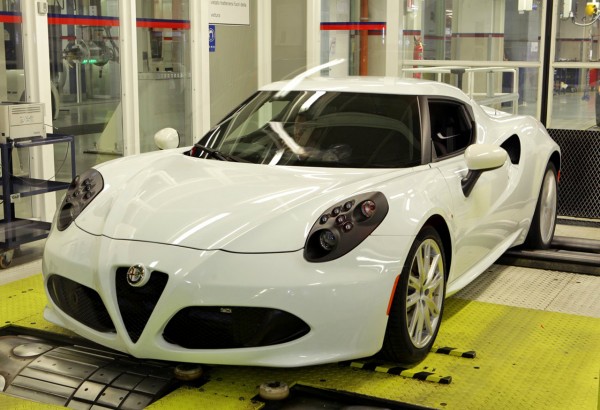 In recent years, documentaries about how stuff gets built have become more and more popular. So, the guys at Alfa Romeo have decided to proudly show us some details on how the 4C sports car is being built. And they do have some moments to be proud of, as all of you with a car geek soul will see in the pics and video below.
With a range that is almost entirely of European fame, Alfa Romeo really needs some added excitement up if it's going to be a success in the US. The hype was started by the beautiful and lavishly exclusive 8C Competizione/Spider. But, as that sports car ended production, so did the buzz surrounding it, and there is no better time for a smaller, more affordable sibling. Especially if it's going to be produced in larger numbers.

So, we come to the 4C, a car that has been talked about for quite some time – announced officially back in 2011 – and only now being produced. You might say that a 2-seater sports car from an Italian manufacturer is nothing new, but I disagree – if only for the fact that this is the car that will bring back Alfa Romeo to the US market in 2014. And now, pictures and video from the 4C assembly line – which by the way is managed by the guys at Maserati, in their Modena plant.
After looking at the pics and video, I'd like to remind you of some key elements to the 4C. The construction features extensive use of carbon fiber (for the monocoque frame), and aluminium in other key departments (doors, roof, other structural components). Thus making the car weigh only 895 kg (1973 Lbs). This is why the 1.75 litre 4 cylinder engine with 240 HP and 258 lb-ft (350 Nm) shouldn't feel underpowered. Power is sent to the rear wheels via a dual-clutch transmission and will enable the car to power to 62 mph in 4.5 seconds, on its way to a top speed in excess of 155 mph (250 km/h).
Source: Alfa Romeo