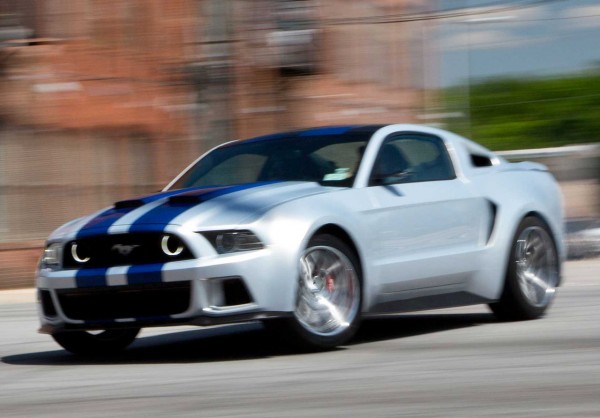 Remember Elanor, the Shelby Mustang from the remake of "Gone in 60 Seconds"? Of course you do. Well for the upcoming Need for Speed movie from DreamWorks Studios, the Mustang is set to become a star yet again. This time around its a brand-spanking new Mustang Shelby GT500. But this is no off-the-shelf GT500. Ford's designers have gone over the entire car to make it slicker, meaner and just generally more appealing.
The changes start with the body, which is wider and lower. It has larger air intakes feeding the supercharged V8. The wheels are also bigger – now a rather donk-like 22-inches.

Stacey Snider, Partner and Co-Chair at Dreamworks Studios, said of the product placement collaboration: "Need for Speed is rooted in Americana, and when we were casting our hero car for the film, Ford Mustang was the obvious choice. With its 50-year history in film, the iconic Mustang is the perfect co-star for Aaron Paul. We are privileged to have such an esteemed partner like Ford working with us on this film and look forward to seeing their Mustang up on the big screen next year."
It does kinda beg the question. If Ford thinks the Mustang Shelby GT500 – their highest spec Mustang – looks better with these changes. Why don't the ones in the showrooms look like this?