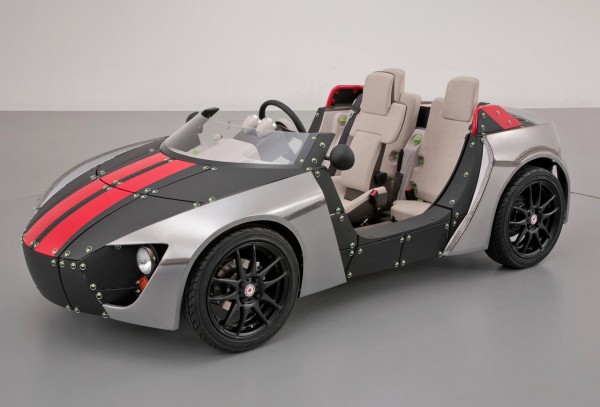 Toyota followed up on their 2012 oddball Camette concept with another similarly cutesy vehicle in 2013. Like the Camette, the Camatte57s concept was unveiled not at a car show, but at the Tokyo Toy Show.
The Toyota Camatte57s was inspired by the idea of creative toys which can be built, rebuilt and rearranged. Lego basically. The designers wanted to create a car which was highly configurable and easily modified by the owner without special skills or tools.
The Camatte57s gets its name from the fact the body is made up from 57 individual panels which can be quickly and easily removed, painted in any color imaginable, and allow for a number of different styles. At the Tokyo Toy Show Toyota unveiled two different versions of the car.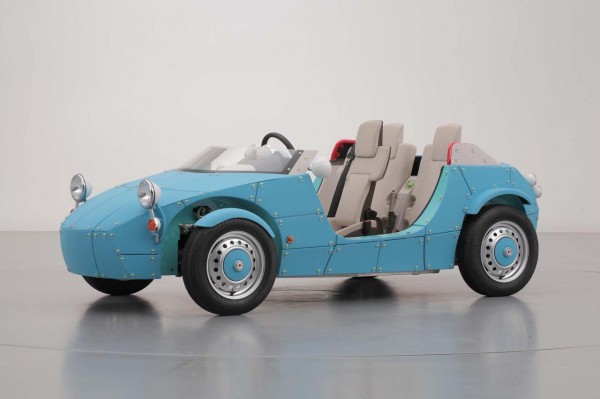 Toyota's designers haven't forgotten the kids when it comes to ergonomics either. In fact the car is so adjustable the seats and pedals can even be positioned so children can drive! The position of the right-hand rear seat is supposed to allow adults to help with steering and braking. The idea is that parents can easily teach their offspring to drive – obviously not on the public road. I hope.
The Toyota Camatte57s is powered by an electric motor of unspecified power. The car measures 3.0 metres long by 1.44 metres wide and 1.0 metre high.
Source: Toyota