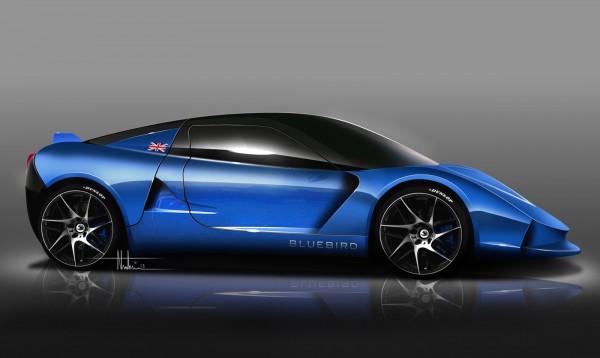 At the Sustainable MotoExpo this September, held at the National Motor Museum in Beaulieu, England, Bluebird will unveil their DC50 electric powered sports car.
Bluebird is the company run by Don Wales, grandson of Sir Malcolm Campbell and nephew of Donald Campbell. The Bluebird DC50 electric sports car was built to commemorate the 50th anniversary in 2014 of Donald Campbell's land and water speed records. Only 50 cars will be constructed. Each with a peak power output of 360 horsepower and a range of 200 miles.
The specifications of the Bluebird DC50 have not yet been released. Although the company say it has the acceleration to match a Porsche. No word on whether that's a base Boxster, or a PDK-equipped 911 Turbo!

The Bluebird DC50 sports car will feature electrically operated scissor-opening doors, and be offered in just one color – Bluebird blue.
And if the official renderings of the Bluebird DC50 are anything to go by it should be a looker too!
At the same event, Bluebird will also display the Bluebird GTL Formula E electric race car which has been designed to comply with the latest technical regulations for the forthcoming FIA Formula E racing series which is due to start in 2014.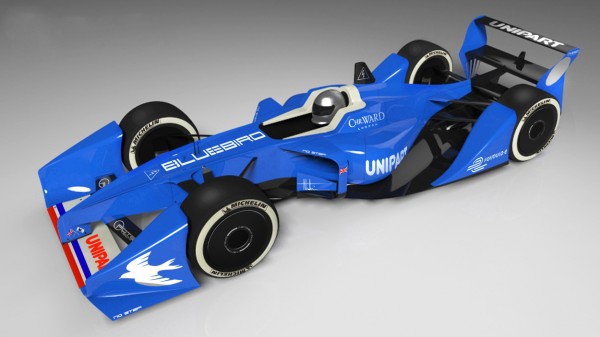 Don Wales said of the upcoming launch: " The Campbell family and Bluebird have had a long association with the National Motor Museum Beaulieu. The museum is home to a wonderful historic land speed display celebrating the achievements of Sir Malcolm Campbell and Donald Campbell. It seems only fitting that we will be launching both the Bluebird DC50 electric sportscar and Bluebird GTL electric race car at Beaulieu"
Source: Bluebird