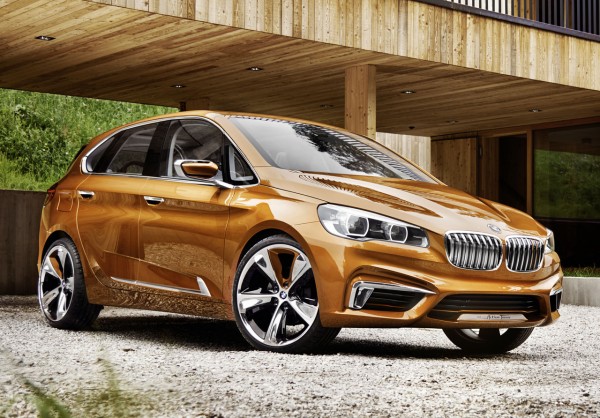 The BMW Concept Active Tourer isn't entirely new. But this particular version is. Unveiled at the OutDoor Friedrichshafen fair in Germany (11 – 14 July), the latest version of the BMW Concept Active Tourer Outdoor has been specifically designed with cyclists in mind. While most of the concept is more or less identical to the original 2012 concept – except for the new orangey-gold paintwork – the interior has been modified to carry a couple of bicycles and all their gear and maintenance tools.
The upholstery consists of hard-wearing leather which is designed to withstand the scuffs and scrapes of loading and unloading outdoor equipment. With the rear seats folded down, a specially designed fold-away bike rack can carry two bicycles securely inside the vehicle – with the front wheels removed. Several individual compartments near the trunk opening are designed to hold tools, spares and additional kit.

Powering the BMW Concept Active Tourer Outdoor is a 1.5 litre gasoline engine paired with an electric motor driving the front wheels. The battery pack is located under the floor of the rear compartment. In total the drivetrain produces 190 horsepower, and allows for a 0-62 mph time of less than 8 seconds and a top speed of 124 mph.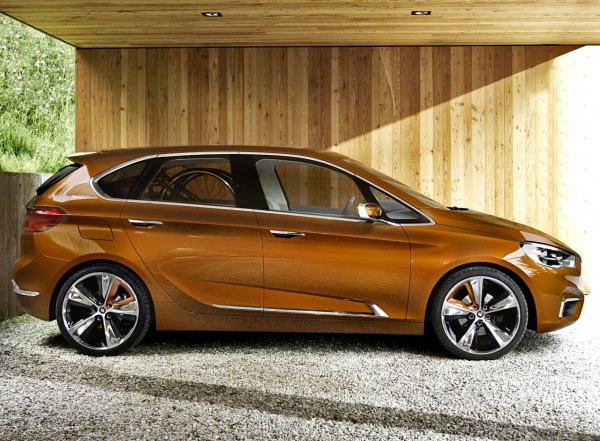 Of coure BMW won't actually build a car quite as uncomprimisingly single-minded as this particular version, however it does show that the company is still working on the Concept Active Tourer Outdoor, giving further credence to the fact it will most likely become a production vehicle in the near future.