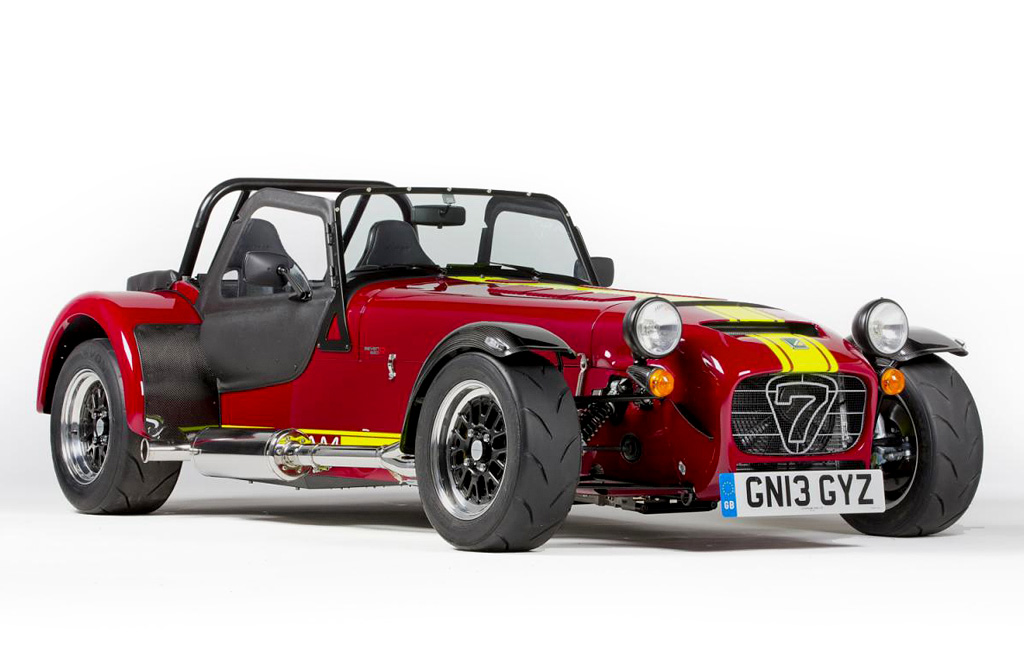 Caterham have just officially unveiled the 620R, the new-range topping 7-based lightweight roadster which will replace the Caterham R500 in the line-up. The car will make its public debut this weekend (11-14 July) at the 2013 Goodwood Festival of Speed.
The Caterham 620R features numerous race-inspired elements, including a new cooling system and revised nosecone for improved aerodynamics. The 620R is the company's most powerful road-legal production car to date, powered by a supercharged 2.0 litre supercharged four-cylinder engine which develops 311 horsepower @ 7,700 rpm and 219 lb-ft (296 Nm) of torque @ 7,350 rpm. That good for a 0-60 mph time of 2.8 seconds – or more precisely 2.79 seconds!

The Caterham 620R isn't just about more power though. It's also got all the high-spec goodies which were fitted to the R500, including the fany de Dion rear suspension, 13-inch wheels wrapped in sticky Avon tires, and so much negative camber it looks like it's got rickets.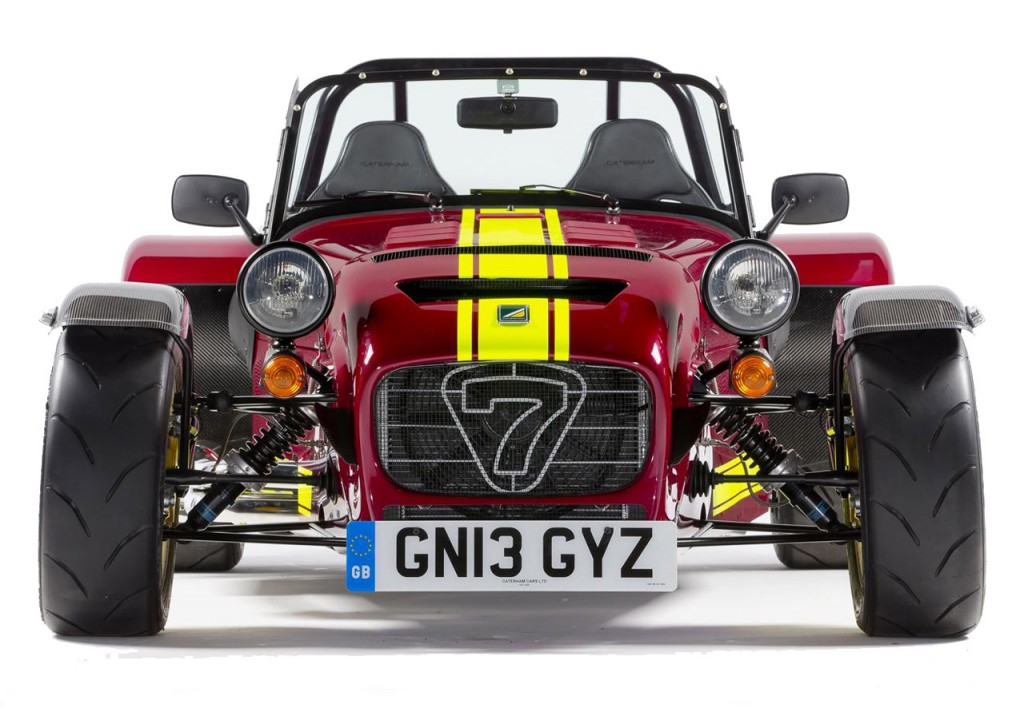 The interior of the Caterham 620R is perhaps more refined than you might expect. It's no Rolls-Royce, but there's an attractive-looking lightweight carbon fiber dashboard, ultra-thin carbon fiber seats, a quick-release Momo steering wheel, 4-point race harnesses and matching black leather and suede upholstery.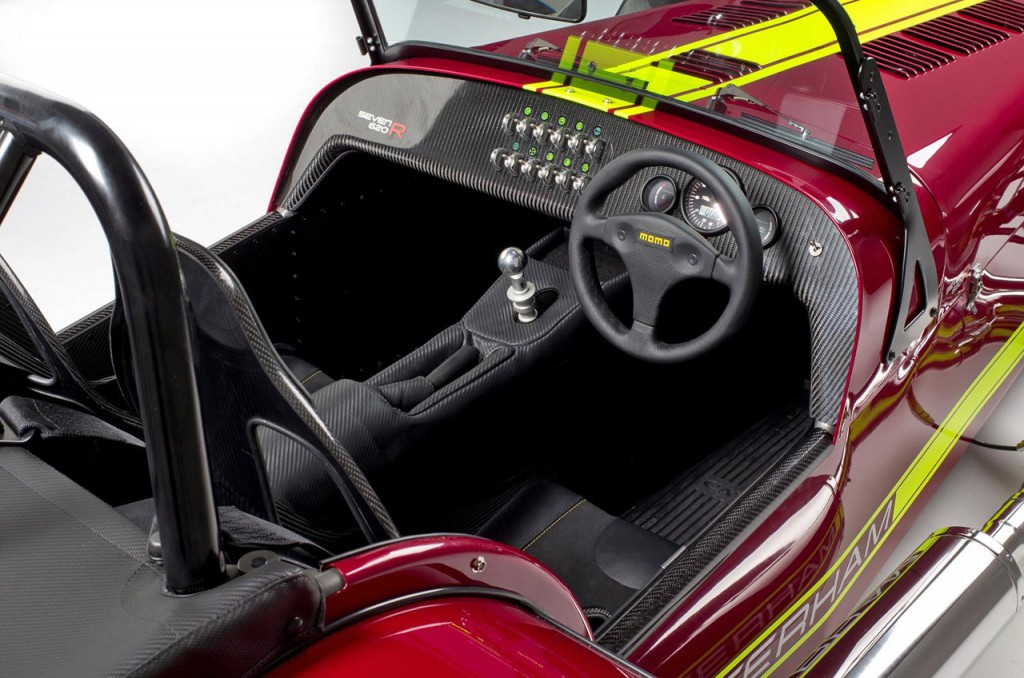 When the Caterham 620R goes on sale later this year it will be priced, in the UK, from £49,995 ($75,000 at current exchange rates).
While the launch edition of the Seven 620 features the sportier 'R' pack, a slightly less hardcore 'S' pack, which harnesses all the power of the original but offers a little more accessibility will be launched later this year.
Caterham 620R Specifications:
Engine: 2.0 litre supercharged Ford Duratec
Transmission: 6 Speed sequential, limited slip differential
Power: 311 horsepower @ 7,700 rpm
Torque: 219 lb-ft (296 Nm) @ 7,350 rpm
0-60 mph: 2.79 seconds
Top Speed: 155 mph
Caterham Cars CEO, Graham Macdonald, said of the car: "The 620 R is the most hardcore production Seven ever built for the road.
"The R500 claimed its place in motoring history as a benchmark for lightweight sportscar performance but this new vehicle pushes the boundaries even further.
"While I wouldn't necessarily recommend this car for those inexperienced in driving Caterhams, we always ensure that even our fastest cars retain the manageable delivery of power that makes them accessible, despite the daunting statistics."
Source: Caterham