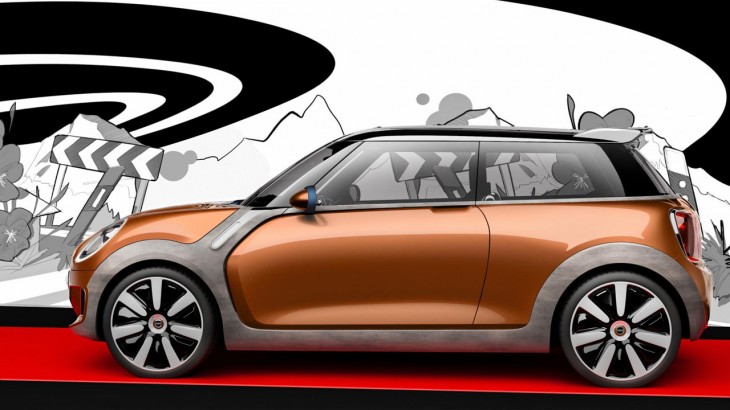 The MINI Vision concept was a taster of the third-generation of MINI three-door hatchbacks. The concept featured a number of futuristic styling and technology advances, some of which made it into the new car, some of which didn't.
The MINI Vision concept retains the chunky, almost cartoon-like proportions and design features for which the new MINI has become famous. The MINI Vision appears to share a few styling cues with the MINI Rocketman concept from 2011. Including the rounded LED headlights, grille with integrated driving lights, and contrasting-colored body panel which continues in-line with the A-pillar and fits in between the front wheel arch and door. Sadly the Rocketman's bizarre handle-shaped taillights are gone, replaced by more familiar rectangular units.



The interior of the MINI Vision concept is where things start to get rather 'creative'. I doubt much of it will go into any production model as is. However elements of the design, including the large central display and obsessivley circular dials, buttons, vents and handles will all probably be translated into the production version. The 'union jack' door webbing, while a nice touch, will proabably be replaced by something a bit more practical.