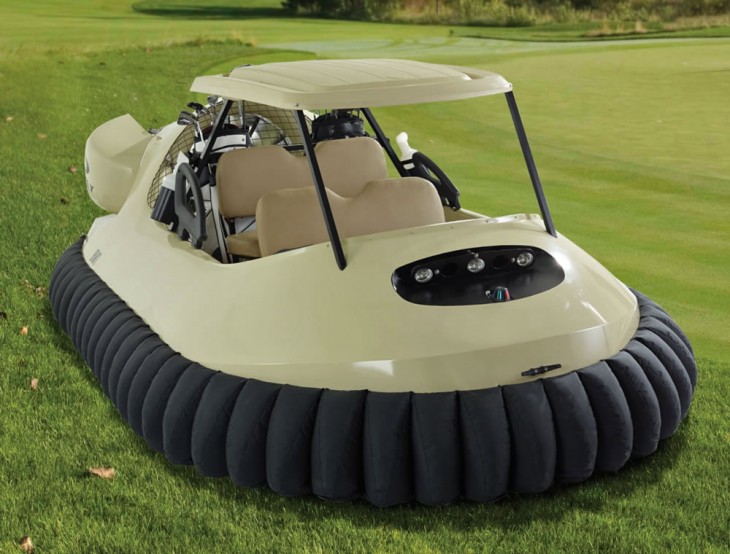 The BW1 Golf Cart Hovercraft was a curious blend of golf car and hovercraft that was originally created by for pro-golfer Bubba Watson as part of a publicity stunt by his sponsors. However the craft has now gone on sale (re-named the Neoteric HoverGolf) and can be bought by anyone. Anyone with a spare $58,000 to spend that is. Just 100 examples will be built.
The Neoteric HoverGolf is built by Neoteric Hovercrafts, and being sold through Hammacher Schlemmer. It is powered by a 65 horsepower twin-cylinder Hirth engine, and its 9-bladed axial-flow ducted fan is capable of propeling the hovercraft at up to 45 mph and 9-inches above the ground. Or water.

The golf cart hovercraft has room for four occupants and two golf bags. The HoverGolf is steered by motorcycle-style handlebars which control the patented fly-by-wire reverse thrust system. This provides braking and backwards hovering at up to 25 mph – the only hovercraft in the world to do so.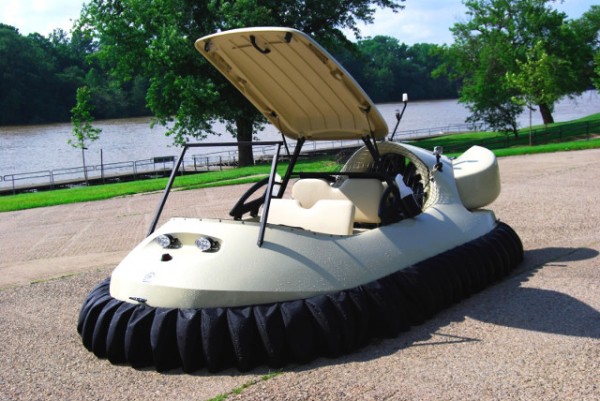 The Neoteric HoverGolf's fiberglass composite and urethane foam composite hull meets U.S. Coast Guard standards for reliable hovering over water.
Oh yeah, and your 58 grand also buys you a custom trailer.
Source: Hammacher Schlemmer