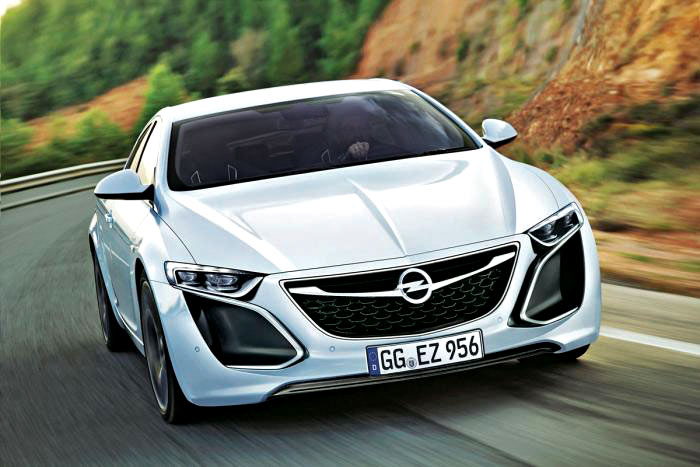 If the rumors are to be believed, and the evidence is stacking up, then a concept version of a brand-new Vauxhall/Opel Monza coupe will be unveiled at the Frankfurt Motor Show this September. If true, it marks the return of the Monza nameplate which was used during the '70s and '80s. Reports suggest the new car will be based on the Cadillac ATS, which happily means rear-wheel drive.
The new Vauxhall/Opel Monza would likely be powered by a variety of engines ranging from a 2.0 litre four cylinder, up to a 3.6 litre V6, diesel engine options would more than likely be available in Europe. Like the original Monza, the new car could potentially make it to markets around the world, albeit under different badges. Buick for example in the U.S. and China, and Holden in Australia.

The German auto site autobild.de has come up with a rendering which shows how the car could look. Undoubtedly the new Monza will utilize Opel and Vauxhall's latest design language. While for any US versions they may look to the Buick Riviera concept for inspiration.
Meanwhile WorldCarFans have snagged themselves some spy shots (earlier this year) which reportedly show the new Monza being loaded onto a trailer. Although the photos only really show a badge and some copper colored paintwork, so it's hardly conclusive.
If the Opel Monza concept does prove to be real, and the feedback is positive, then the new Monza could be launched by 2016.