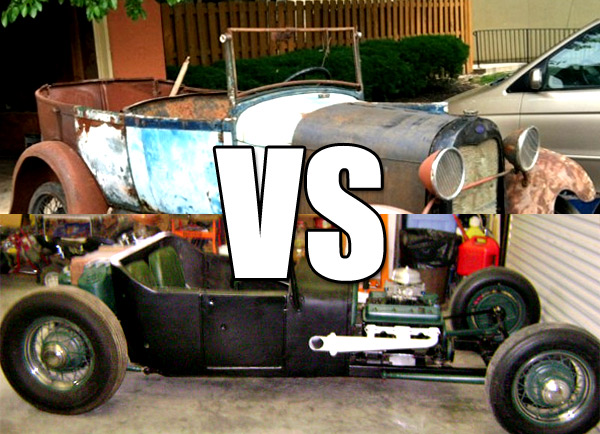 Classic face-off is a feature where we show you a couple of similarly priced classic cars from the same era, and you vote for the one you find most appealing.
Today's competition features two very old Fords. Both are going to require you to get your hands dirty, and both will require more than a few spare bucks to get up and running. However whereas one has remained fairly stock, the other one is in the midst of a transformation to become a cool little ratrod. Although there's still plenty of time left to de-ratrod it if that isn't your sort of thing.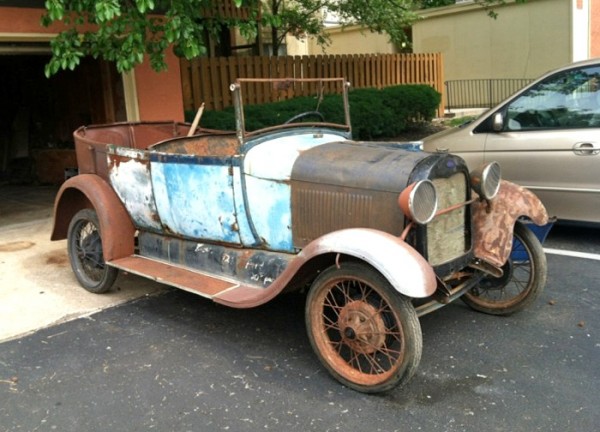 Up first is this 1928 Ford Model A. The exact type is an early Model A Phaeton AR, which the seller assures us is rare and hard to find. Amazingly this is a fairly complete car. The only parts to have gone AWOL are the seat springs. There's a fair bit of surface rust all over the body, although thankfully it looks as if it hasn't turned into full-blown rot. Yet. There's an engine, the remnants of an interior, and according to the seller it just needs fuel lines and a gas tank to get running. Although that seems a little optimistic to me! It would make a lovely project for someone however, and seeing as how it's all there and unmodified it would be great to see it put back to its original condition. Price $6,000. eBay link here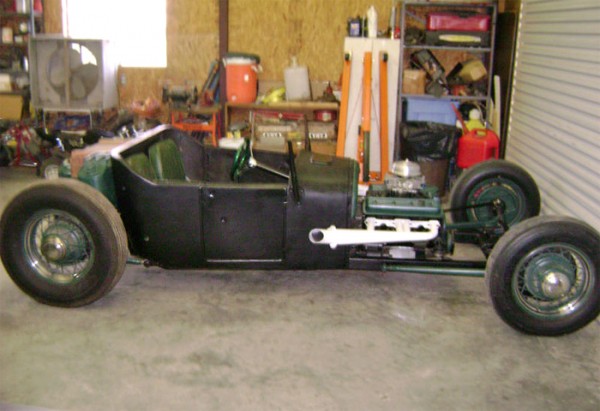 The other half of today's contest is a car which is just a year younger, but it's worlds apart when it comes to what lies underneath. This 1927 Model T is in the middle of a fairly major transformation to turn it into a hotrod/ratrod. The original Ford engine has been ditched in favor of a freshly rebuilt 327 cu-in Chevy V8 – I'm not sure if that sort of thing is even legal in the southern states – and numerous other elements of the drivetrain and chassis have been replaced with more modern components. The gas tank(s) are a pair of Army Jeep jerry cans mounted over the rear axles, while the ammo boxes hide the battery and provide some storage. What's needed to finish the project is a wiring harness, headlights, seat brackets, drive shaft tunnel, steering column drop, shifter and a few other bits and bobs. Price $5,800. eBay link here
Loading ...
Source: eBay