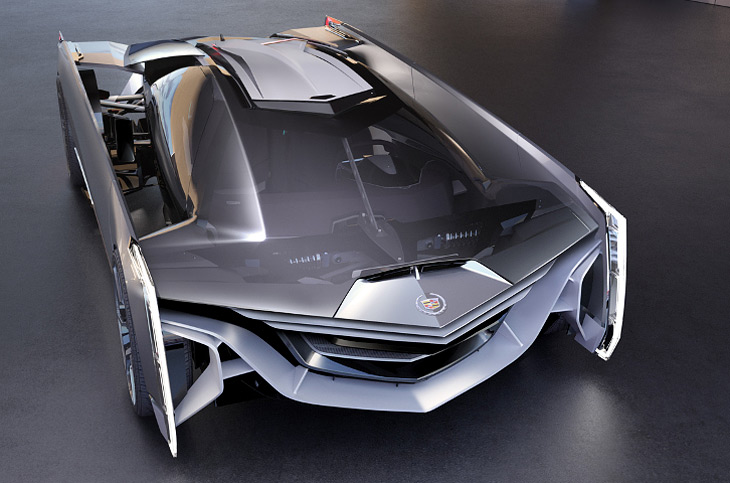 The Cadillac Estill concept is a radical design for a Cadillac supercar which was created by the California-based Czech designer Ondrej Jirec. Jirec is no stranger to these pages, having previously featured here with both his funky Audi O concept and fearsome Lamborghini Perdigon concept.
The Cadillac Estill is a propsal for a futuristic Cadillac supercar with a unique character which followed three design criteria: The car had to have links to the company's past without being "retro". It had to be instantly recognizable as a modern Cadillac – while also taking the brand's design language a stage further. And it had to look futuristic and conceptual without looking like something out of a video game.

When you think about it those are some pretty tough rules to follow. Futuristic but with historical connections, and conceptual without being too out-there. In the end though what he's come up with is pretty special. It has elements of the 2010 Cadillac Aera concept (Cadillac's entry into that year's LA Auto Show Design Challenge) about it, as well as the dangerously sharp lines of the Cadillac Cien concept.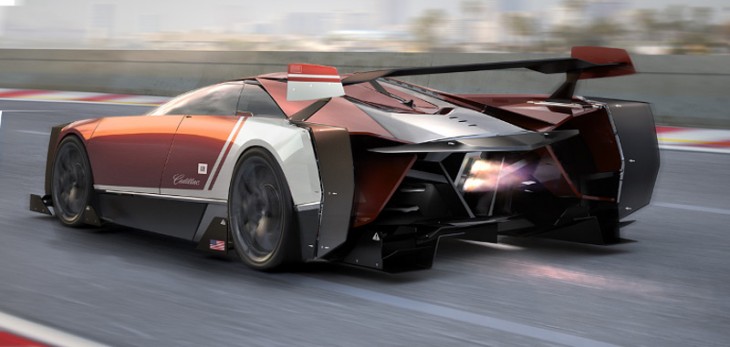 What is most unusual about the exterior design of the Cadillac Estill concept is the way the cockpit seems to be almost suspended inside the vehicle, while the extremely thin outer body panels just provide a way to cover the wheels, while also giving the impression that the car's body is wider than it really is.

On the inside, the Cadillac Estill features a staggered seating layout. The driver's seat sits slightly ahead of the passenger seat, meaning the cockpit can be narrower than if it had a conventional side-by-side layout.
Powering the Cadillac Estill concept is an unspecified mid-engine drivetrain.
Source: Ondrej Jirec