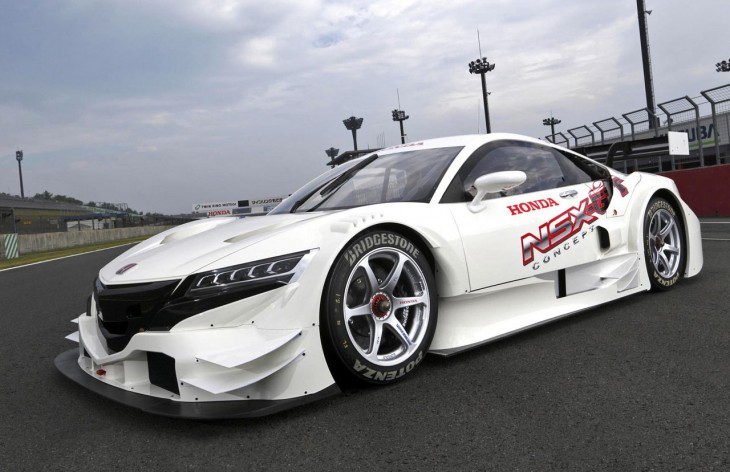 The Honda – or Acura if you prefer – NSX Concept-GT, a dedicated race car based on the NSX concept, will make its racing debut at the Suzuka Circuit. The NSX Concept-GT will compete in Round 5 of the GT500 class of the 2014 GT Series "2013 AUTOBACS SUPER GT".
The NSX Concept-GT complies with all the 2014 regulations for GT500 vehicles set by the Japan Automobile Federation. Powering the NSX Concept-GT is a mid-mounted 2.0 litre inline, direct-injection, 4-cylinder turbocharged engine. Honda say the car is also equipped with a "racing hybrid system". Most likely some sort of KERS setup.

In advance of the NSX Concept-GT's competition debut, a prototype NSX was shown-off at the Mid-Ohio Sports Car Course earlier this month.
Source: Honda