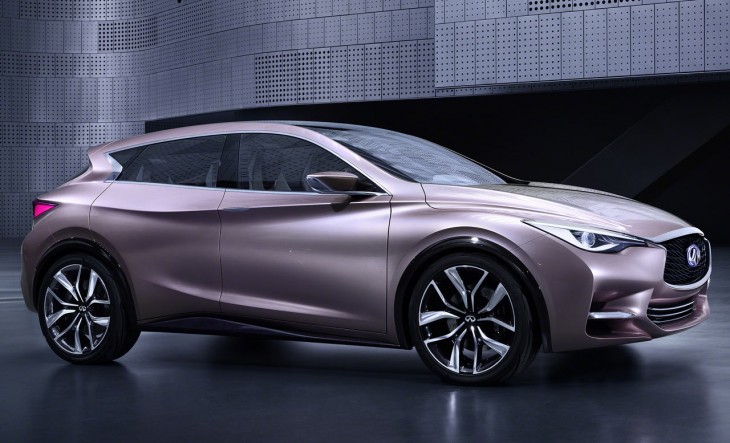 Infiniti have just released an image depicting their all-new Q30 crossover concept (shown earlier this month in sketches), which will make its world debut at the 2013 Frankfurt Motor Show in September. The company say the Q30 Concept showcases the design direction for a compact Infiniti vehicle which will target a new generation of premium customers.
The shape of the Infiniti Q30 Concept has been specifically designed to be difficult to pin down. It's not a coupe, not a hatch and not a crossover but a blend of the three body styles. It is designed to appeal to younger customers seeking an alternative to traditional premium compact vehicles. Infiniti is hoping this fusion of the sportiness of a coupe, the roominess of a hatch and the higher stance of a crossover will draw in these customers.

The Q30 Concept's design language is intended to reflect Infiniti's ambition to deliver new levels of design, materials, fit and finish, craftsmanship and performance. The Infiniti design team, led by Executive Design Director Alfonso Albaisa, has explored more striking design themes with the Q30 Concept as the brand's design language continues to evolve.
The Q30 Concept signals the next step in the company's strategy to extend the Infiniti brand into new premium segments.