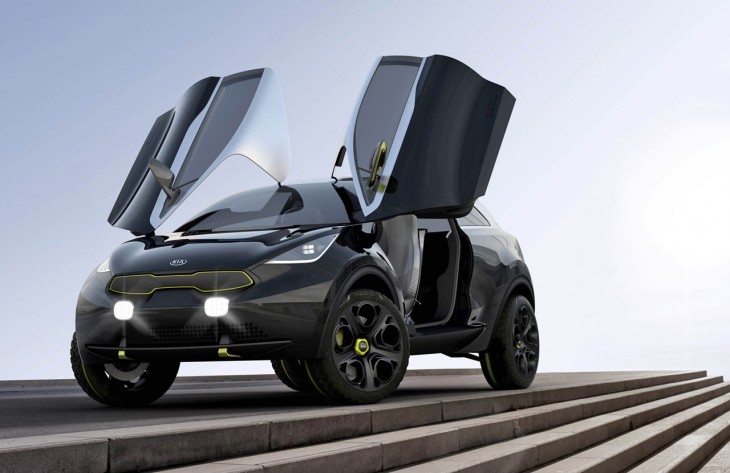 The Kia Niro concept is a possible supermini contender which is "ready to take on the urban environment" – according to Kia. The concept was unveiled at the 2013 Frankfurt Motor Show.
Funnily enough, the Niro concept was designed at Kia's Frankfurt design studio – less than a mile away from where the Motor Show took place. The concept was developed under the direction of Gregory Guillaume, Kia's chief designer in Europe.
The Niro concept is quite a high-riding vehicle for the segment, and its modicum of ruggedness is emphasized by stainless steel elements and short front and rear overhangs.


Kia siad of the Niro concept "Accepting any challenge that the assured modern motorist may throw at it, Niro combines a mischievous character in a clearly robust and substantial yet stylish bodyshape featuring a mix of contrasting materials – including stainless steel elements – in compact, purposeful dimensions. Born out of Kia's determination to seek new compact-car options for the individualistic and demanding driver for whom size is an issue, Niro features intriguing elements not always associated with smaller cars and has been created in Europe with European tastes and expectations very much in mind."
Source: Kia