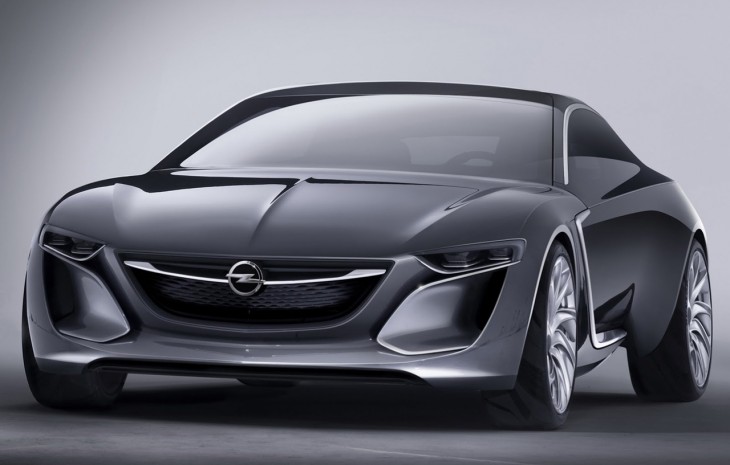 The Opel/Vauxhall Monza concept from 2013 was preview of future Opel/Vauxhall designs and showcased a number of innovative designs and features.
"The Monza Concept represents the Opel/Vauxhall car of tomorrow," said Dr. Karl-Thomas Neumann, Opel/Vauxhall CEO. "On one hand, it embodies everything that already characterises Opel/Vauxhall – precision engineering combined with innovative technologies wrapped in captivating design. In addition, it addresses the themes that will be the development-focus of the next generation of Opel/Vauxhall cars: maximum connectivity and optimum efficiency."
The original Monza made its world premiere at the IAA back in 1977 for Vauxhall's sister company Opel: it was a large coupe powered by a six-cylinder engine. In the UK it was sold as the Vauxhall Royale up until 1982.

With the Monza Concept, the designers introduced a new interpretation of the sculptural design that first went into production with the Insignia. Distinctive lines, high-precision design and sweeping contours remain the core of the evolving design philosophy.
The sculptural surfaces of the 4.69 metre (15.3 feet) long, four-seat Monza Concept are modelled after ocean waves lapping on the shore. The design of the Monza Concept's body sides enables easy entry and egress for front and rear-seat passengers. Strangely Opel opted for a similar super-large door on the 2003 Opel Insignia concept, these were of course ditched for the production car.
The Monza Concept's roof line is particularly unusual. At first it runs in a semi-circular form like a classic coupe's, but then just before reaching the tailgate it sweeps slightly upwards. In spite of its sporty look and flat silhouette with a height of just 1.31 metres (4.3 feet), there is neither loss of space in the luggage compartment – 500 litres in volume – nor constrained headroom for the passengers. This is due to the fact that the whole cockpit structure is around 15 centimetres (6 inches) lower than in conventional models.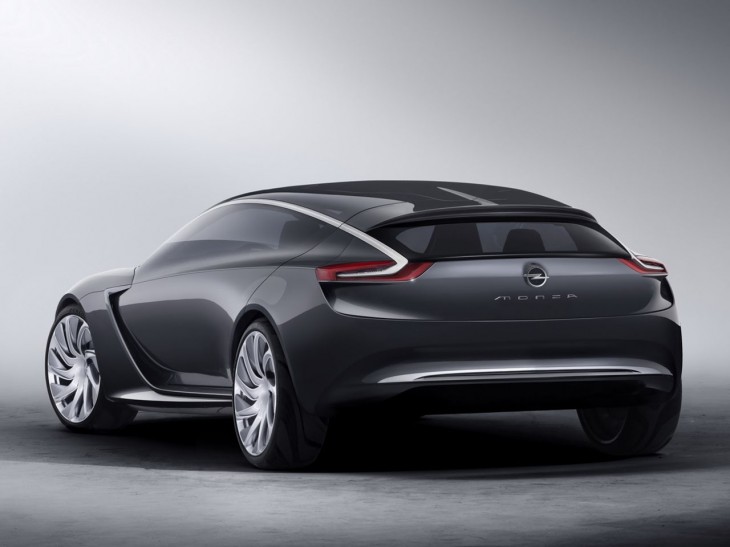 The Monza Concept is based on a modular design to allow highest-possible flexibility when selecting different drivetrains. For the Monza Concept set to be displayed at Frankfurt, engineers conceived an electric drive with a CNG (Compressed Natural Gas) range extender. The new-generation three-cylinder 1.0 SIDI turbo engine acts as range extender. But it does so with natural gas instead of petrol.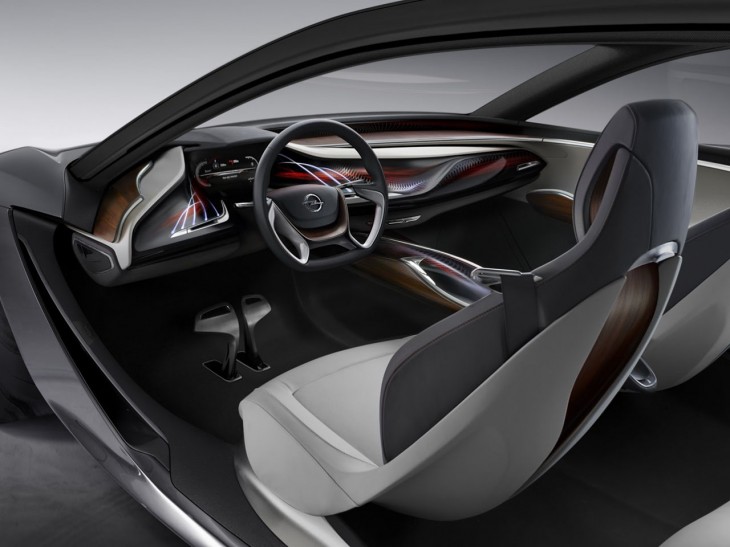 "We have a clear vision of how Opel/Vauxhall cars will be in the future, and we have a clear strategy of how we will achieve this goal. The Monza Concept gives this strategy an unmistakable identity," said Dr. Karl-Thomas Neumann. "It embodies what our customers can expect from us within the next years, not only in terms of design, but also in terms of efficiency and connectivity between drivers and the internet community. So it already anticipates future everyday automotive life, and serves as an important source of inspiration on the road to that destination."