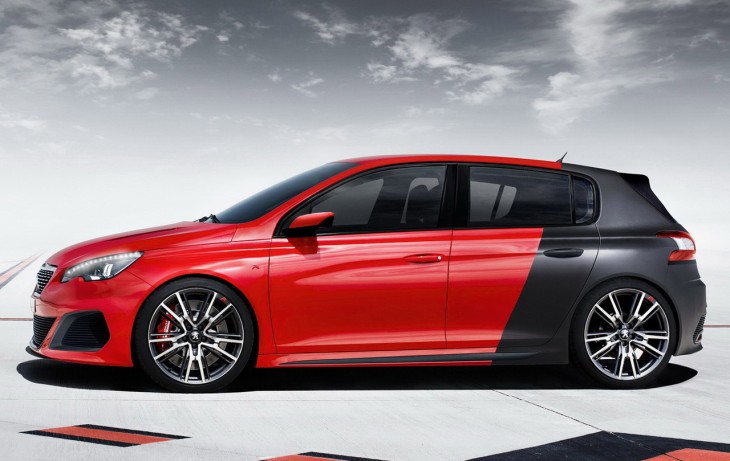 The Peugeot 308 R Concept will make its world debut in a couple of weeks time at the 2013 Frankfurt Motor Show. The 308 R is powered by the same 266 horsepower 1.6 litre turbocharged 4-cylinder engine used in the Peugeot RCZ-R. All that power, and the 243 lb-ft (330 Nm) of torque, is channeled through the front wheels via a six-speed manual gearbox and limited-slip differential.
Enhancing the 308 R's appearance is a wider and lower body which sits on 19-inch wheels. More powerful brakes are also part of the package. Most obvious of all though is the striking two-tone paint job which sees the front two-thirds of the car painted bright red, and the final third finished in a dark satin grey.

Thomas Rohm, the new Peugeot 308 and 308 R concept design manager said of the car, "For us, it was clear that the 308 R Concept retained the identifiable features of the new Peugeot 308. They share elegance and sophistication. The 308 R Concept is a production car pushed to the extreme."
Peugeot haven't said whether the 308 R concept is a taste of things to come. Or just a bit of fun for the Frankfurt show.