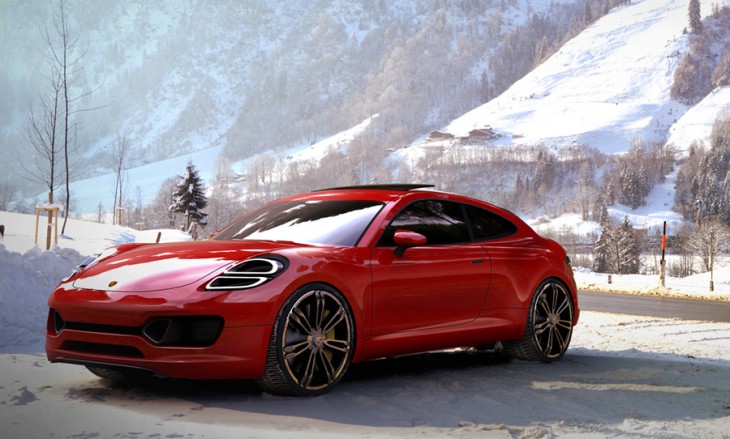 Emeric Baubant is the man who answered the unasked question, "what would a compact car from Porsche look like?"
Baubant is a design student at the ISD (Institut Superieur de Design) in Valenciennes, France. He created the Porsche 822 Compact concept during his time as an intern at the Porsche Design Studio in Austria. So while his concept might not be an officially sanctioned Porsche design, you can be sure designers at Porsche have at the very least glanced at it.
The Porsche 822 Compact was designed to compete with the likes of the BMW 1M, Mercedes A45 AMG and Audi RS3, a segment Porsche has never competed in, and probably won't for the forseeable future. The styling of the 822 Compact is Porsche through-and-through, there's no mistaking that. It kind of reminds me of a slightly squished two-door Panamera.

Baubant has planned that if the 822 Compact were to become a reality it would utilize a rear-mounted engine. Despite the fact it looks more setup for a front-engine configuration. No doubt rear-wheel-drive would be standard, with all-wheel-drive being a possibility. On the inside are four usable seats, each capable of holding a full-size adult.
Source: Emeric Baubant / Cardesigncommunity