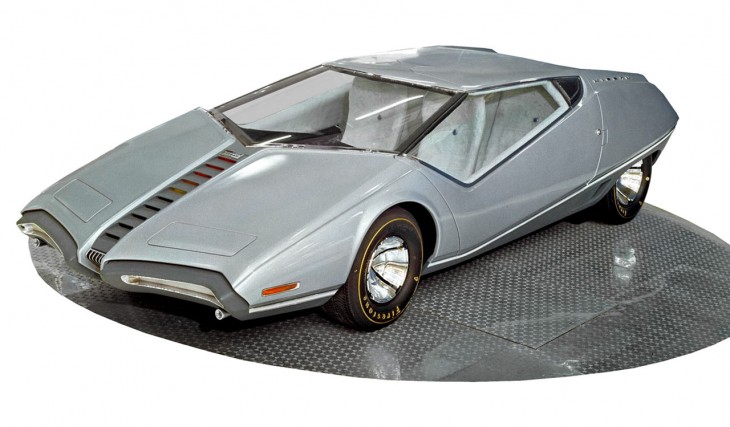 The Nissan 126X concept made its world debut at the 1970 Tokyo Motor Show. Its wedge-shaped styling was all the rage at the time, and to be honest it looks more Italian than Japanese.
Aside from its rather radical and uncomprimising shape, the Nissan 126X also had some unusual features. It didn't have any conventional doors. Instead the windscreen, roof, side windows and side panels all lifted up in one giant canopy which was hinged at the base of the windscreen. The interior was a pimp's paradise, with every surface being covered in long, shaggy carpet. There wasn't a steering wheel either, just a sort of yoke thing with two handles, and the electronic dash looked like something straight out of a 1970's sci-fi movie.

On the outside, one of the more bizarre a distinctive strip ran down the hood of the car. This had a series of colored lights which were designed to illuminate in sequential order depending on how fast the car was moving. The idea was that pedestrians and other motorists would then be able to better judge the speed of the oncoming car. A nice idea, but completley impractical for the real world.

Powering the Nissan 126X was a 3.0 litre straight six-cylinder engine mounted behind the passenger compartment.
Amazingly the Nissan 126X concept still exists, and is currently owned by the company.