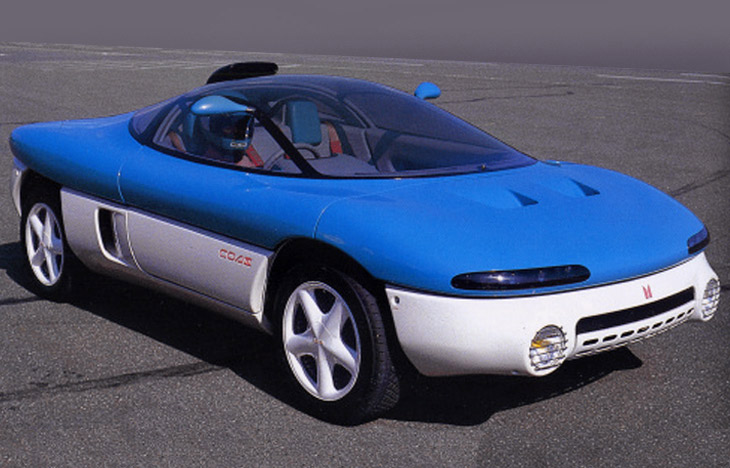 In the '80s and early '90s Isuzu experimented with the idea of producing some rather unusual high-performance vehicles. There was the Isuzu 4200R sports car it developed with the help of Lotus, the amphibious Isuzu Nagisa and also the 740 horsepower V12-powered Isuzu Como supercar/pickup truck thingy. The other performance-orientated car from this time was the 1987 Isuzu COA III.
It wasn't quite as bonkers as the other three, only having a 1.6 litre turbocharged inline four-cylinder engine for power. But it also featured a computer controlled automatic transmission which was designed to adjust power delivery depending on road conditions.

The Isuzu COA III was developed at the Isuzu Technical Center of America which was located in California, and its most distinctive exterior design feature was the two-tone bodywork which was split into a blue painted top half, and a white painted lower half. It rode fairly high for a sports car, and the protective grilles over the lower driving lights gave it the look of a futuristic rally car.
The driver had fantastic visibility thanks to an aircraft cockpit-like canopy which enclosed the passenger compartment. To access the COA III, this canopy would tilt forward using a large hinge positioned at the base of the windshield. The 2-seat interior was simple and plain. A true hommage to plasticky '80s interiors.
Unsurprisingly, the Isuzu COA III concept never made it to production.