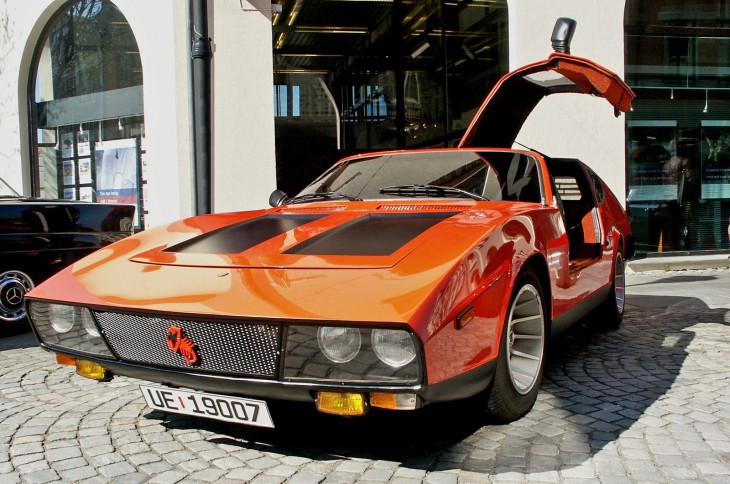 In 1968, a young Norwegian by the name of Einar Stranden started building his own car. He was 18 and armed with only one power tool, a 2-speed electric drill. His workshop was an old barn, and during the build process he fell through the rotten floorboards no less than three times. 8,000 man hours and 4 years later he had a finished car – which he subsequently called the Stranden Scorpione. The Norwegian transport authorities approved  the vehicle for the road, and kindly provided him with the registration number UE129 007.
The original engine and transmission came courtesty of Volkswagen, who donated the parts after inviting Einar to their Wolfburg plant and being impressed with his project. The car is after all based on a Beetle chassis. The custom-made fiberglass  bodywork was designed and fabricated by Einar himself. He drew inspiration from the Lamborghini Espada and Miura, as well as other contemporary Italian supercars. The taillights are from a Fiat 850, and the indicators flash to the beat of Beethoven's 5th Symphony. Seriously.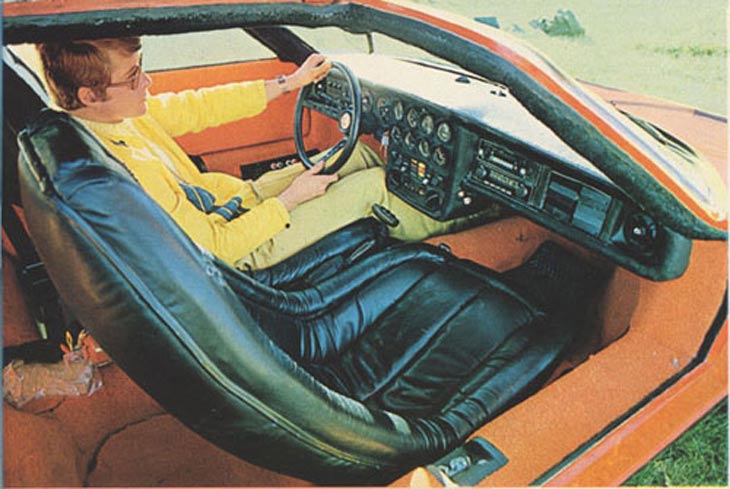 As well as building the body from scratch, Einar also designed and built the whole interior, even constructing his own dashboard and seats. One of the most peculiar – and hilarious – aspects to the Stranden Scorpione is the fact the passenger seat is 5cm (2 inches) wider than the driver's seat. This is because, on average, a woman's hips are roughly that amount wider than a man's! As well as being the most unapologetically sexist seats ever fitted into a vehicle, the custom-built bucket seats also incorporate two speakers integrated into each side of the headrest. Interestingly a nearby furniture company experimented with the idea of manufacturing the seats to sell as TV chairs. But production proved to be too time intensive to be profitable.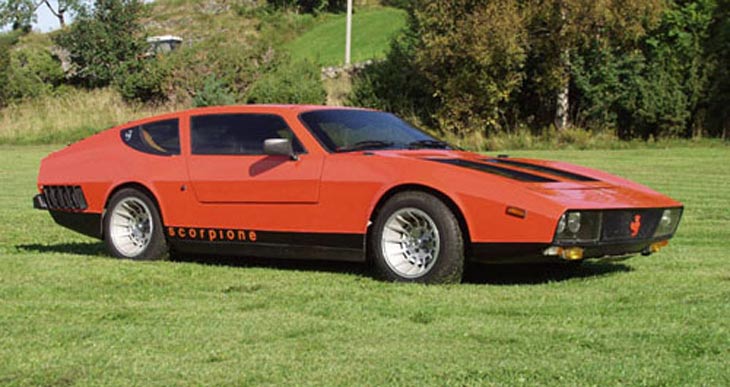 Amazingly, over 40 years after the superbly eccentric Stranden Scorpione first ventured out onto public roads, it's still going strong, and has clocked up over 25,000 miles  (40,000 km). Fittingly, it is still owned by Einar.
Stranden Scorpione Specifications:
Chassis: VW 1200
Body: Fiber glass
Suspension / Brakes: Porsche 356
Engine: custom-built Porsche 2.4 litre four-cylinder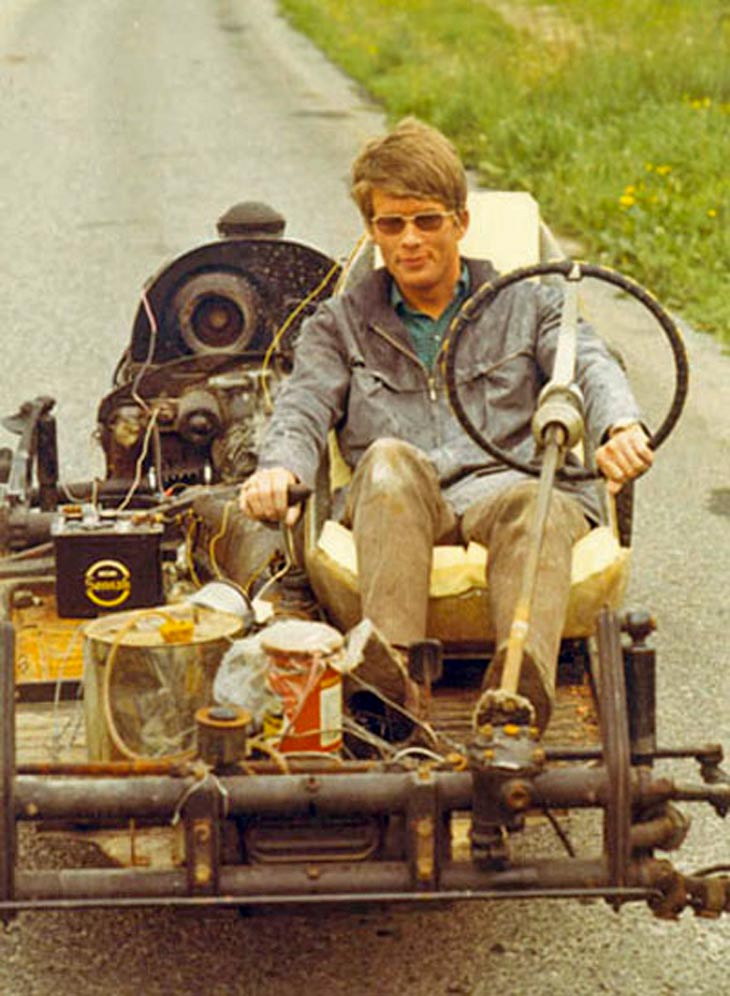 Source: Stranden Scorpione : thanks to Lasse for the tip
Image credit: Frode Inge Helland (top image)