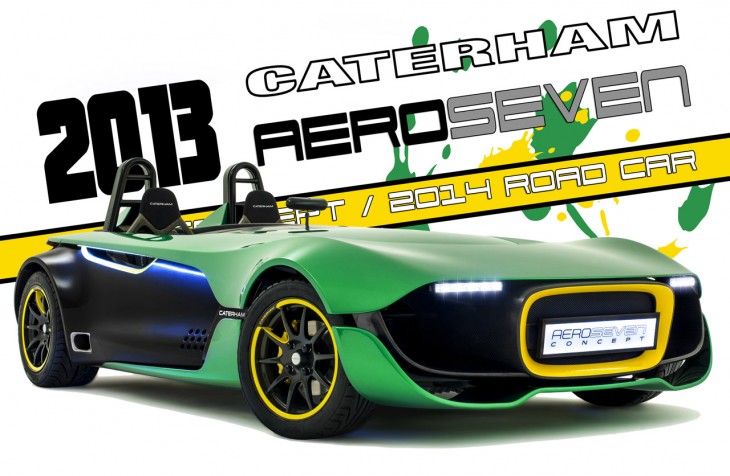 Caterham Cars unveiled the AeroSeven Concept at the Singapore Grand Prix circuit in 2013.
As the first model designed with significant input from all of the Caterham Group's specialist divisions, the AeroSeven Concept gave a good indication of the company's intentions in terms of product engineering, speed to market, as well as a hinting at its styling direction for future models.
Based on an updated version of the Caterham Seven CSR platform, the carbon-fibre bodied AeroSeven concept, which can reach 62 mph (100km/h) in under 4 seconds, will initially draw its power from the normally-aspirated, EU6-approved, 237 hp engine developed by Caterham Technology and Innovation for the recently launched Caterham Seven 485. Other engines are also being assessed for suitability.  The AeroSeven Concept, which draws heavily on methods used by the F1 team, will be the first ever Caterham model to be fitted with traction control.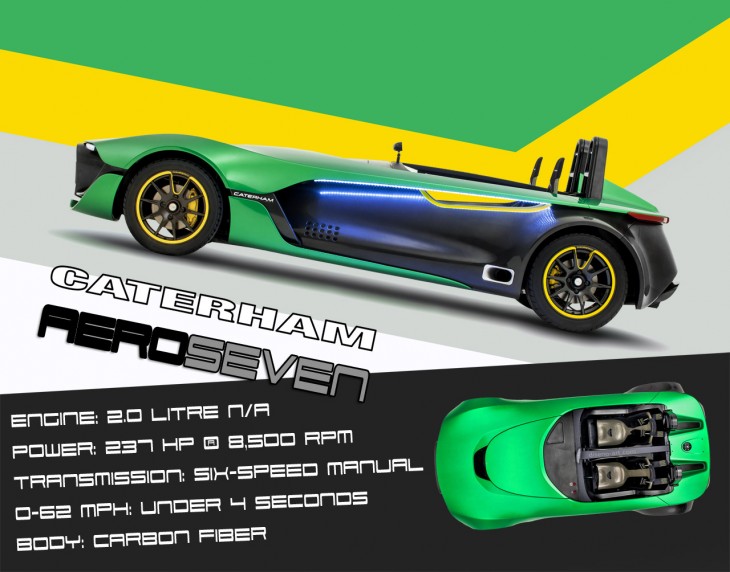 The Caterham AeroSeven Concept incorporates a completely new rollover structure, to aid safety and improve aerodynamic performance and enhance aesthetics.
The 2.0 litre Ford Durtatec-based naturally-aspirated engine delivers its peak power of 237 hp at 8,500 rpm. The transmission is a six-speed manual driving the rear wheels. However as there is over a year before the car makes the transition from concept to production car, Caterham are also investigating other drivetrain options.
Featuring fully independent rear and F1-style inboard (pushrod) front suspension, with new dampers, springs and anti-roll bars, the driver focussed chassis of the AeroSeven includes Caterham's fully variable traction and launch control functions. Caterham is also analysing the feasibility of using Bosch's race-derived anti-lock braking system.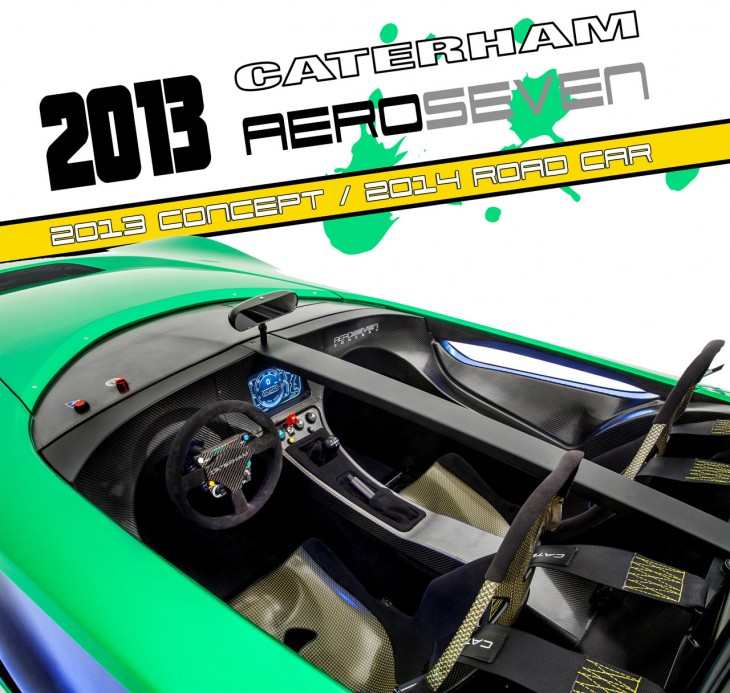 The Caterham Engine Management System is completely adjustable via steering wheel mounted controls. Driving purists will be pleased to hear the system can be completely disengaged. Additionally, the race-inspired steering wheel incorporates 'Road' mode, 'Flash-to-Pass' and 'Pit Lane Speed Limiter' functions.
The car's default setting is 'Race' mode, the reverse of even the most track orientated vehicles. When the steering wheel-mounted button is depressed, 'Road' mode is engaged, altering the engine's character by reducing peak power through a reduced rev limit.
Inside, a brand new fully active graphical display unit (GDU) integrates all display and instrumentation in a high-resolution, centrally mounted unit. It displays information such as engine speed, gear selection, vehicle speed, traction and brake settings, fuel and oil levels in a smart, intuitive 'next-generation', real-time 3D rendered display.