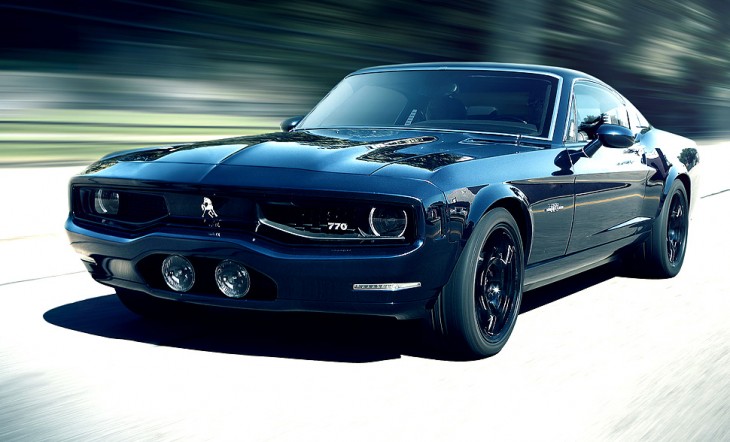 Take a look at this. What do you see? Mustang? Definatley. A bit of SRT Challenger? Maybe. Corvette? No. Well truth be told, despite its appearance, its none of them, and all of them. The Equus Bass 770 from US-based company Equus Automotive is a classically-styled supercar with 21-st Century underpinnings. It borrows the best bits from numerous muscle cars from the past and present.
The chassis of the Equus Bass 770 is a custom-built aluminium unit which has been engineered to be light and strong. Not only that but its layout allows the engine to be mounted in a front-mid position for better weight distribution. And talking about the engine. The Equus Bass 770 is powered by a 6.2 litre supercharged V8 from the Corvette ZR1. It produces 640 horsepower @ 6,500 rpm, and 605 lb-ft of torque from 3,800 rpm. The Equus' top speed cracks the magic 200 mph, while the 0-60 mph run is over in just 3.4 seconds.

The bodywork of the Equus Bass 770 is formed from aluminium. The internal paneling is made up from carbon fiber. Other top-shelf components fitted to the car include carbon ceramic brakes and fully-adjustable magnetorheological suspension.
Equus Bass 770 specifications:
Engine: Supercharged 6.2 litre V8 aluminium block
Transmission: 6-speed dual clutch
Power: 640 hp @ 6,500 rpm
Torque: 605 lb-ft @ 3,800 rpm
Tires: 255/40 ZR19 front and 285/40 ZR19 rear Michelin Pilot Sport
Brakes: Brembo ventilated cross-drilled carbon ceramic rotors
Weight: 3640 lbs (1650 kg)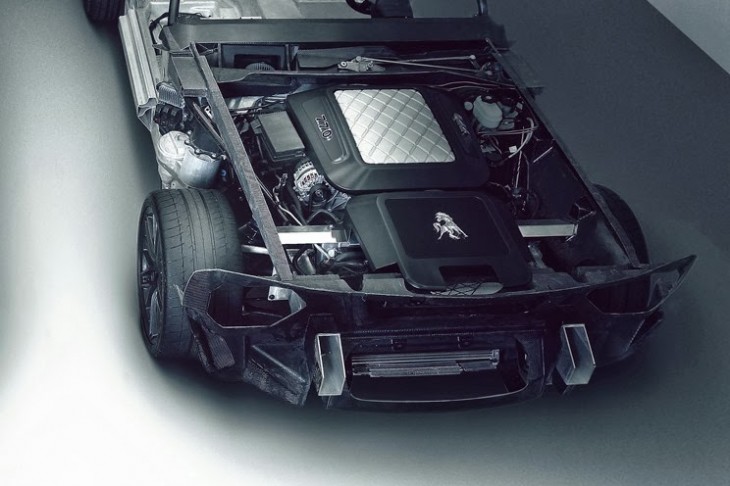 An aluminium chassis and bodywork, coupled with an earth-shattering V8 and exclusive performance parts doesn't come cheap though. Equus Automotive will charge you $250,000 for the base model. Standard equipment includes a complete black leather interior, air conditioning, GPS, radio/CD/DVD player, USB connector, tire pressure monitor, cruise control, airbags and Isofix system. Start ticking the options boxes – or going for the full custom build – and those numbers will start racking up fast.
Source: Equus Automotive
Related posts: