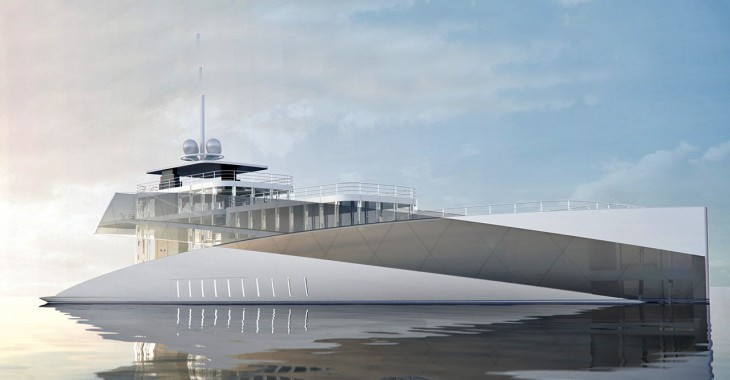 At this year's Monaco Yacht Show, Feadship Royal Dutch Shipyards unveiled their concept superyacht designed specifically for the Dutch royal family. Feadship have some extensive history when it comes to making yachts for the worlds most priveliged throne-sitters. In the past Feadship have created vessels for the Shah of Persia, the Saudi Royal fmaily, and in 1937 they manufactured a yacht which was a wedding present given to the Dutch Princess Juliana and her new husband Prince Bernhard.
This new luxury mega yacht, called the Feadship Royale has been created for King Willem-Alexander and Queen Maxima, who came to the throne earlier this year. Feadship say the Royale concept was created to serve two  distinct purposes: act as a home-away-from-home for the royal family, and provide a way of showcasing Dutch industry via hosting trade missions around the globe.

Feadship Royale is not an official gift for their majesties, although we do hope they have fun exploring our thinking on their behalf," comments Farouk Nefzi, marketing & brand director at Feadship. For King Willem-Alexander and Queen Máxima, Feadship has chosen an all-glass superstructure, combined with all-glass facade wraps and a wealth of glass in the hull. This design is intended to convey the royal couple's wish to always be transparent and open, as well as making very visible what the Netherlands has to offer the world. But perhaps more importantly it lets Feadship show off just what they can do with something as simple as glass.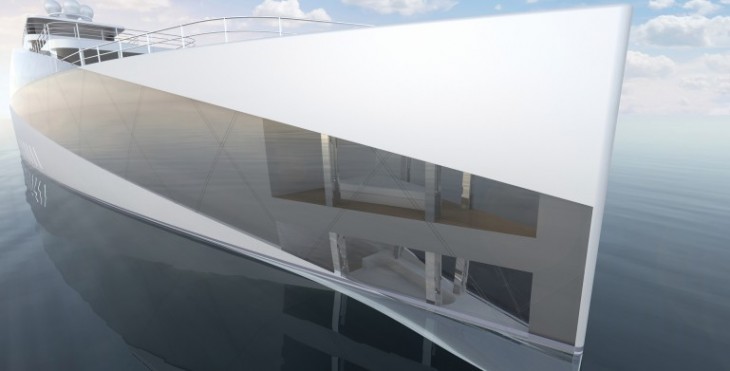 "While recent builds such as Venus have already established our leading position in this highly specialised area, Feadship Royale deploys glass to an unprecedented degree," explains Tanno Weeda, one of the design team responsible for the Royale superyacht. "Having a full-height glass superstructure is a challenging concept but we are convinced that it is now technically possible. As more and more glass is used on land-based projects, our sophisticated clients have the right to expect the same on their superyacht. Ovens of the size required to bend giant glass panels are now available, and Feadship has the design and construction expertise to ensure total safety at sea."
"Every bespoke Feadship reflects the challenging and inspiring demands of our clients," concludes Nefzi. "In the case of Feadship Royale we have balanced two widely differing requirements in a single design. With its lavish use of glass the yacht has the 'wow' factor one would expect from a vessel that will entertain dignitaries from around the world, while at the same time she reflects the transparent approach to life taken by the Dutch royal family."
This transparent Dutch royal family is the same one caught trying to cover up a drugs scandal in 2007. While Prince Bernhard – who had a number of affairs and illegitimate children – was accused of accepting bribes during the 1970s leading him to resign as inspector general of the Dutch armed forces. Oh yeah and the new Queen Maxima is the daughter of a minister who served as part of Argentina's brutal military dictatorship. So yeah, just your typical nice transparent royal family…
Source: Feadship