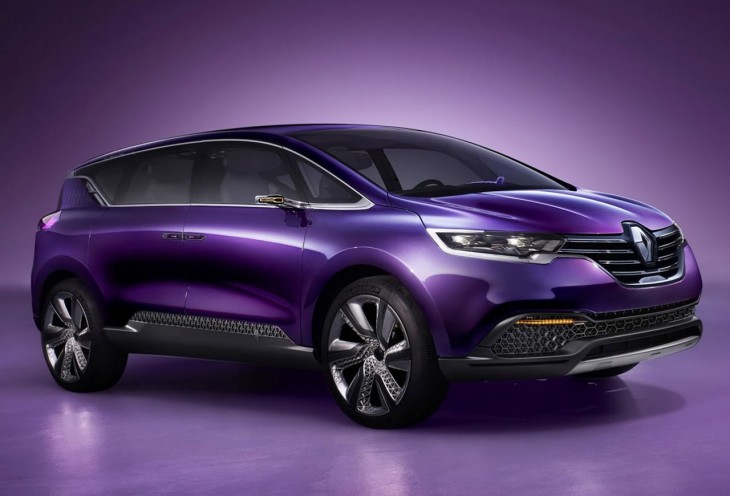 The Renault Initiale Paris Concept was the French manufacturer's headline act at the 2013 Frankfurt Motor Show. Renault introduced the concept saying it was an expression of the their vision for a premium automobile. The concept was joined in Frankfurt by five other concept cars developed at Renault Design under the leadership of Laurens van den Acker.

The Renault Initiale Paris Concept previewed the next generation Espace people mover, while also showing a more upmarket direction for the brand as a whole.
The styling of the Renault Initiale Paris concept car was inspired by the worlds of architecture and aeronautics. The shape of the side windows were designed to look like a feather. The rear quarter light, shaped like an aircraft tail fin, houses innovative, motorized aerodynamic screens that deploy like the flaps of a tail fin.
The roof of the Initiale Paris Concept features a striking aluminium lattice which is covered by a plexiglass. However this peculiar pattern isn't just random. It is in fact a map of Paris! – showing the city's streets and the River Seine.
The interior of the Renault Initiale Paris Concept is extremely futuristic, and to be honest it's going to be difficult to turn much of it into a production-ready vehicle which will be able to handle all the challenges, and stains, thrown at it by a multi-kid family. Basically your typical Espace buyers.
Powering the Renault Initial Paris concept is a 130 horsepower diesel engine which is economical, while also offering an impressive (295 lb-ft) 400 Nm of torque.