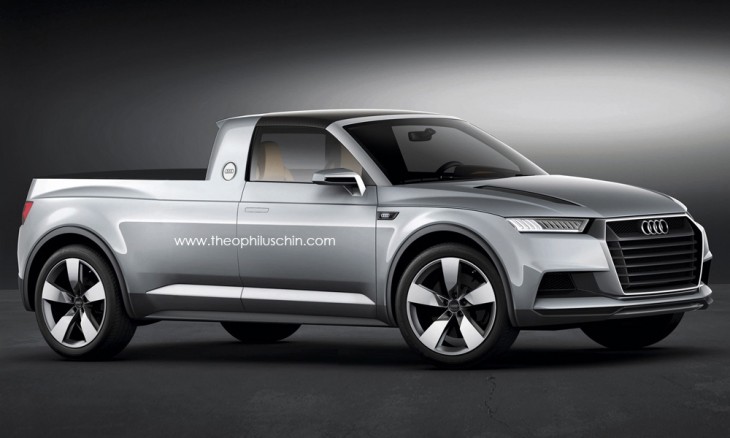 Theophilus Chin, the self-titled "Automotive Manipulator", and highly-skilled Photoshop artist, has just recently had a go at speculating what an Audi pick-up truck might look like. These are the results.
The vehicle has been titled "Audi CrossTown Coupe Concept", but either Mr Chin has absolutley no idea what a coupe actually is. Or, more likely, he's making fun of the 2012 Audi Crosslane Coupe Concept (which clearly isn't a coupe) on which his design is based.

Chin's Audi pick-up concept has a longer wheelbase than the Crosslane Coupe, and the cabin has been shortened, turning it from a 2+2 into a strict two-seater. Aside from that he's pretty much left everything else alone.
Of course Audi won't be building such a vehicle in the near future. But it shows that if they wanted to, they could build a fairly handsome small pickup with relative ease.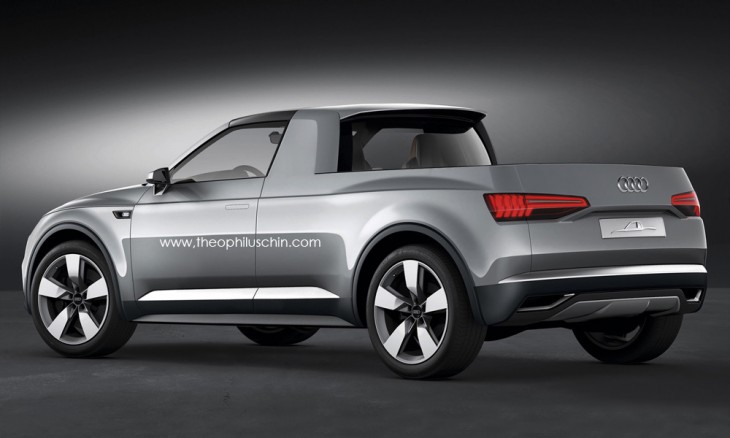 Source: Theophilus Chin