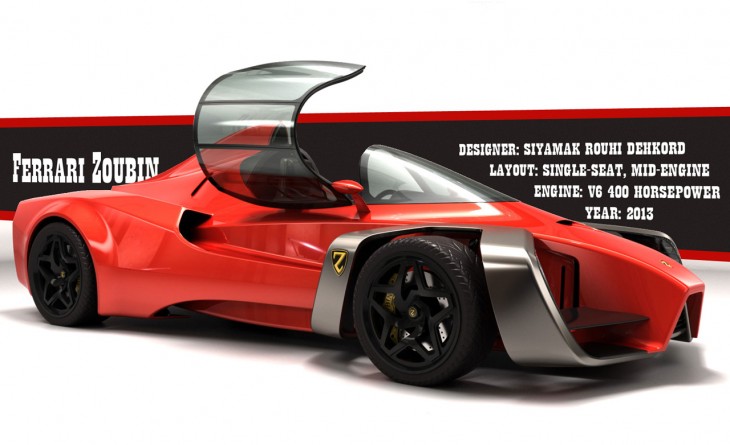 If you're clued up about independently designed Ferrari concepts, then this might look a little familiar. It's an update of a 2009 concept called the Ferrari Zobin, created by Iranian designer Siamak Ruhi Dehkordi.
The new Zoubin and the old Zobin differ little – they're both awesome! – but there are subtle updates. Including the new front spoiler – which is now larger and features an additional wing, the hidden headlights, additional air inlets in the nose, different wing mirrors, a new canopy – which is comprises of two separate sections, and a revised rear panel which features new vents.

Overall the character of the concept has remained unchanged. It's still the compact, track-orientated, single-seat racer it was to begin with. But it's now just a little bit sharper and neater.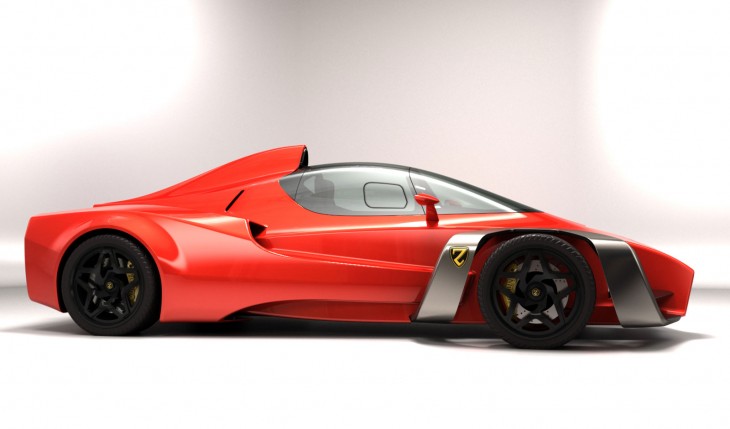 Siyamak proposes a 400 horsepower V6 for his concept, mounted just behind the cockpit. And while it might sound small for a modern Ferrari, the car's low weight and diminutive size should more than make up for the modest power output.
Source: Siamak Ruhi Dehkordi