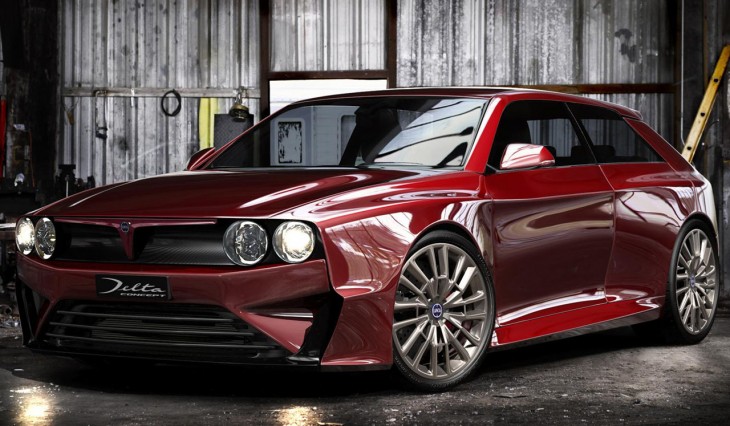 The original Lancia Delta Integrale was one of the more polarizing and memorable automotive designs from the past. Some loved the sturdy-looking boxy shape, while others thought it was the very epitome of angular '80s design. One thing everyone agreed about was its speed. Which was good enough to mark it out as one of the benchmark performance vehicles of its day – especially when it came to rallying.
It's sad then that for the last 20 years, Lancia has never been able to replicate the successes and cult status enjoyed by the original Delta Integrale.

Angelo Granata from Italy clearly feels the same way, and therefore he's put his skills to work in designing a 21st century Lancia Delta HF Integrale. He's retained the same squared-off, uncompromising shape of the original, but given it some modern touches intended to drag it kicking and screaming into the modern world.
Like the original the concept features five doors – including the rear hatch. However whereas the original was quite clearly a five door car, Granata had done such a good job of hiding the rear doors they're almost unnoticable. Overall the concept is fractionally longer, wider and has a longer wheelbase than the original. The height remains the same.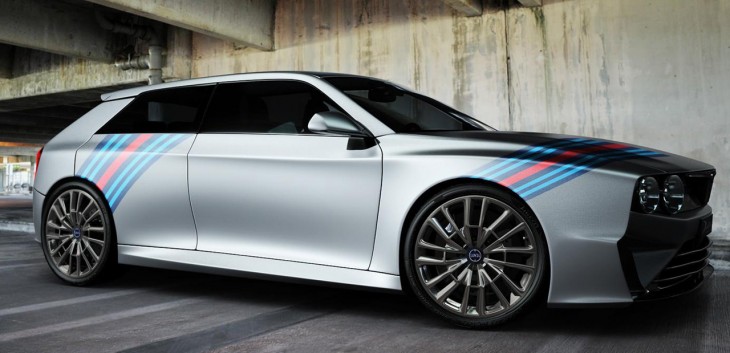 The proposed engine for the concept is a 1,750 cc turbocharged and direct injected unit – the same used to power a number of current Alfa Romeo models. This engine develops 235 horsepower @ 5,500 rpm. The transmission is a 6-speed manual which sends power to all four wheels. 0-62 mph would take approximatley 6.2 seconds and the top speed a respectable 150 mph (242 km/h). Gratana reckons if his concept were to be built, then it would sell for roughly 32,000 EUR.
No, it's not going to get built.
Source: Angelo Granata