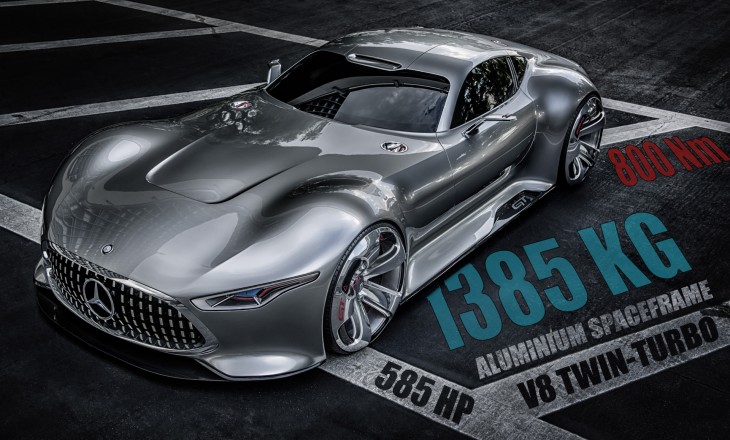 To mark the 15th anniversary of the iconic Gran Turismo racing game series, Mercedes-Benz developed a concept super sports car which was added to Gran Turismo 6 via an online update. The physical version of the car, a 1:1 scale model was unveiled at the opening of the new Mercedes-Benz Research & Development Center in Sunnyvale, California on November 19th 2013.
The origins of the Mercedes-Benz AMG Vision Gran Turismo concept come from Kazunori Yamauchi, Producer of the Gran Turismo series and President of Polyphony Digital Inc. He called upon the world's leading automotive manufacturers and design studios to look forward into the future. Using the theme "Vision Gran Turismo".

Gorden Wagener, Vice President Design Daimler AG said of the concept: "By virtue of its proportions and expressive appearance, the Mercedes-Benz AMG Vision Gran Turismo embodies the brand's defining design philosophy of sensuous purity in a unique way. The design of this concept car reflects to extreme effect the perfect symbiosis between emotional, sensuous contours and intelligently presented high tech".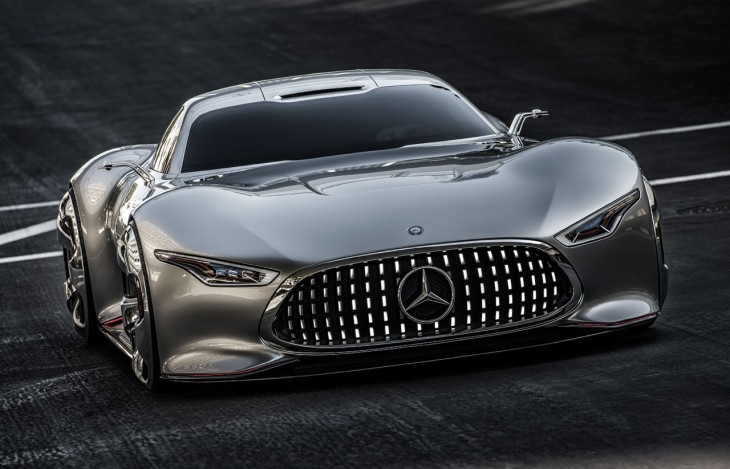 I think what he means by that, is that this is the car Mercedes would build if money, ergonomics, packaging and all the other design concerns that occur in the real world didn't exist.
Yet despite the fact it will primarily exist solely as a bunch of pixels, Mercedes haven't gone totally crazy with the drivetrain – they could have – but instead they've opted for a realistic 585 horsepower, 800 Nm (590 ft-lb), twin-turbocharged V8 as the powersource. The weight is again a believable 1,385 kgs (3,053 lbs).