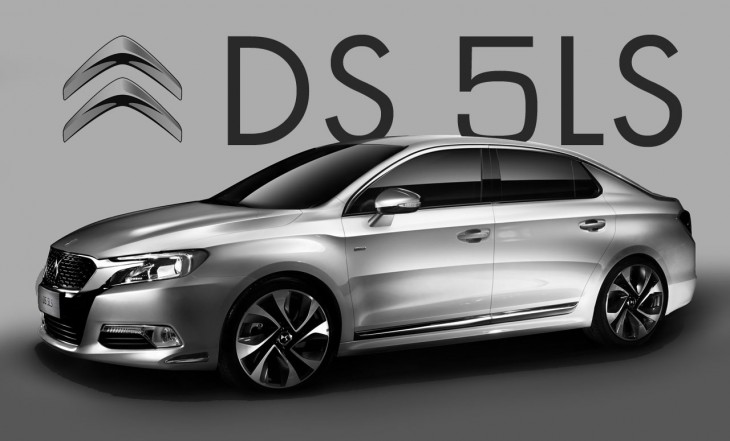 Do you like the look of Citroen's new DS 5LS? If your answer is yes, then you're out of luck. Unless you live in China that is. The new sedan is made in China, and will –  so far – only be sold in China. Yet despite its oriental orientation, the car was unveiled at the Carrousel du Louvre, one of Paris's most iconic landmarks.
The DS 5LS is the second DS model to be produced at the Chinese Shenzhen facility – after the DS5, marking a further step in the development of the DS brand in this rapidly growing market, as well as being a major factor in the DS line's on-going international expansion. A new locally-produced Citroen DS SUV is also expected to be brought out in China next year.

The new saloon introduces DS's new front end – a design inspired by the Numero 9 and Wild Rubis concept cars. This is combined with a large, sculpted grille, named 'DS Wings' – a nod to the DS of 1955 – and boomerang-shaped LED Daytime Running Lights.
On the inside the Citroen DS 5LS is okay but fairly bland. Materials, such as metal, wood and leather give it an upmarket feel. The DS 5LS offers the longest wheelbase in the C segment (2.71m), and Citroen say the car is a class leader in on-board comfort. With massaging front seats, airliner-style headrests, rear seats inclined at a 29° angle, an air ioniser and an advanced stereo system. The DS 5LS also features keyless access and start, blind spot monitoring, front and rear parking sensors and a reversing camera.
The DS 5LS will be offered with a range of turbocharged and naturally aspirated petrol and diesel engines. The standard transmission is a six-speed automatic unit.
There is no word yet whether the DS 5LS will eventually be offered in markets other than China.