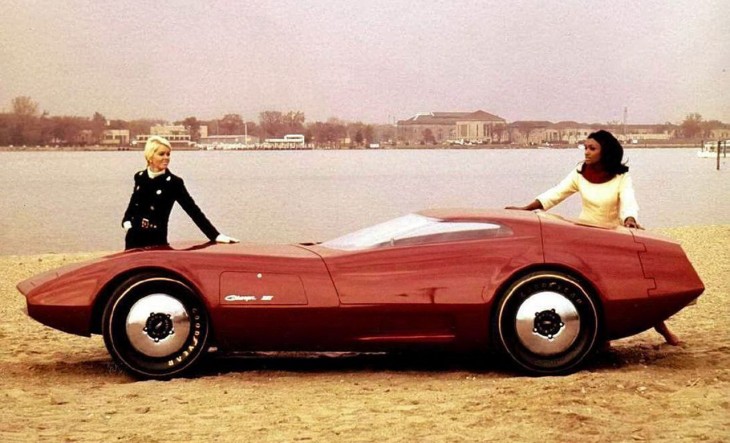 The 1968 Dodge Charger III was a low-slung, uber-sleek, two-seat sports car concept which Dodge built with absolutely no intention of putting into production. It was a piece of advertising, designed to show off all the company's latest technologies and engineering advances – specifically in the area of aerodynamics. When it was unveiled, Dodge stated that it was the most aerodynamic car they had ever produced. One look at the dart-like profile and you can see they were probably weren't exaggerating.
But a slippery shape isn't always practical. Inside, the Charger III concept was cramped and claustrophobic, and you can forget about rolling down a window to let in some fresh air. Instead of a normal windscreen and separate side windows, the Dodge Charger III had a single-piece wrap around windscreen which was permanently fitted within a fiberglass canopy. To gain entry to the car, the entire canopy lifted up on gas struts at the touch of  a button. At the same time as the canopy was lifting, the seats automatically raised up 8 inches, and the steering wheel and instrument panel swung upwards to allow easier access. It was all very fancy, but hardly practical!

Powering the 1968 Dodge Charger III concept was a 426 cubic inch V8 Hemi. The engine was mounted ahead of the passenger compartment under the long hood. Interestingly the car featured a service access panel located just behind the front left wheel. This allowed the engine fluid levels to be checked at a glance, and also housed the fuse panel.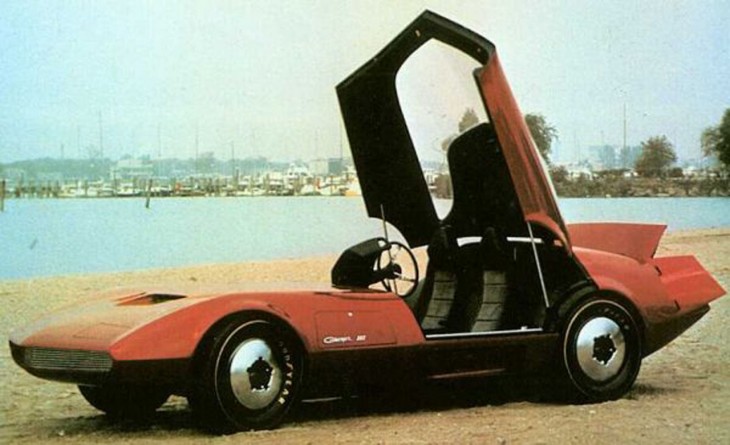 One of the other stand-out features of the Charger III concept was the large air brake flaps which operated in conjunction with the regular brakes. While this seemed unusual for the time, several top-end supercars now employ a similar system – not primarily to slow the car, but to aid stability during hard braking.
Although the concept was quite an eye-catching machine, it was clearly too complicated and unpractical for mass-production. And while its name may have implied it was to be the next generation charger, in the end all they shared were two vowels and five consonants.