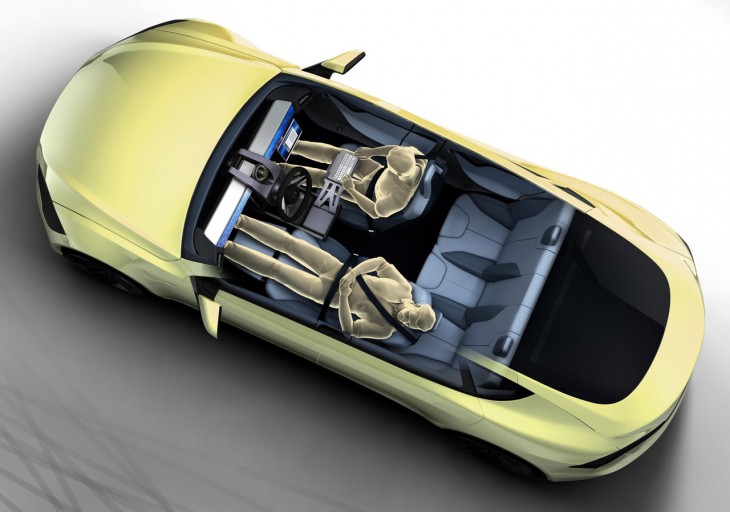 The 2014 Rinspeed XchangE concept was designed to show what the autonomous car of the future could be like. The exterior design isn't really the news story here. Instead it's the highly adaptable and versatile interior. The concept features seats reminiscent of the relaxing business-class seats of major airlines – with similarly elaborate functionality. It also offers a completely new operating and display concept with a host of innovative entertainment, safety and service functions. It can be a mobile office, entertaining space, or even somewhere to grab 40 winks while on the move.

To make sure the steering wheel is not a hindrance to the driver, it can simply be "parked" in the middle of the dashboard (when not in use – obviously), courtesy of state-of-the-art "steer-by-wire" technology that can also be found on modern jet aircraft.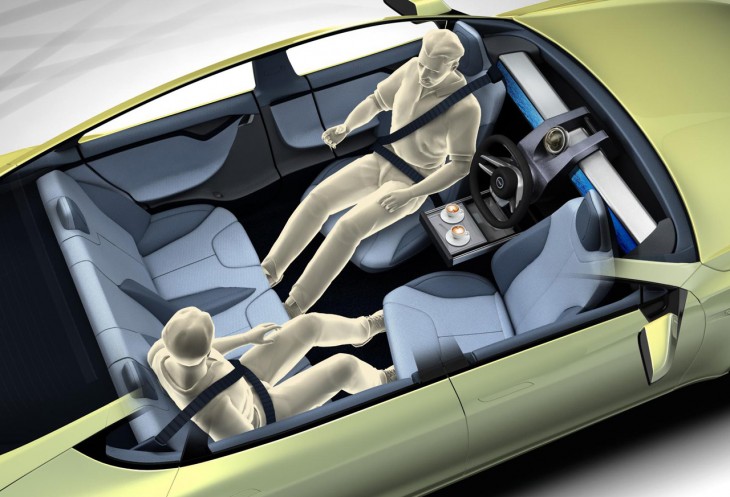 Rinspeed boss Frank M. Rinderknecht said of the XchangE and autonomous cars on the whole; "So far hardly anyone has taken this to its logical conclusion from the perspective of the driver. After all, traveling in a driverless car will no longer require me to stare at the road, but will let me spend my time in a more meaningful way… I am given free time that I can use for myself anyway I please, while the sensor systems and the computer chauffeur me safely and reliably to my destination".
The 100-percent electric powered Rinspeed XchangE made its world debut at the 2014 Geneva Motor Show.
Source: Rinspeed