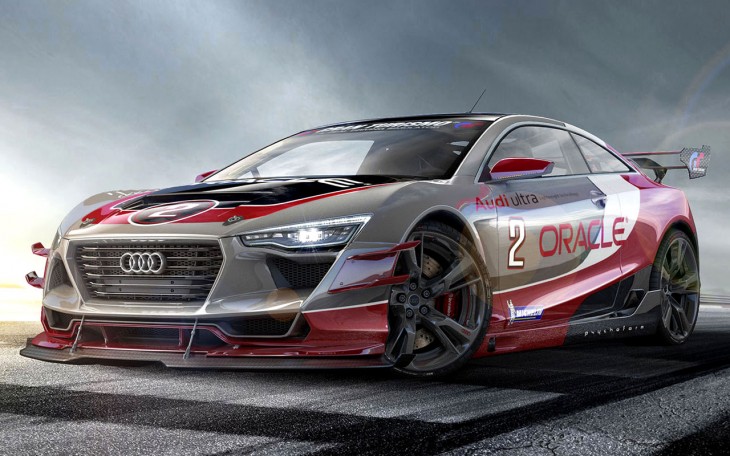 Anyone who was a fan of the original Audi Coupe from the '80s, or for that matter anyone who thinks Audi's lineup is increasingly starting to look like the automotive equivalent of Russian dolls, this concept from San Fransisco based designer Rene Garcia might be of interest.
The Audi R4 Concept is an entirely fictional vehicle which was developed solely as a personal project to explore what sort of coupe Audi could produce if they started thinking a bit more creatively.

It looks like it could easily be a distant relative of the Audi S2 Coupe from the '90s. Although the fancy LED headlights and large single-frame grille fit beautifully with the company's current models.
In road-spec the Audi R4 Concept looks great. In racing livery it looks amazing. The 3D render work is also of unbelievably high quality. But then what do you expect from an award-winning Industrial Light and Magic employee, and someone who has worked on 3D models for numerous blockbuster movies, including Transformers (1,2,3 and 4), Iron Man, Star Trek and The Avengers.
Source: Rene Garcia