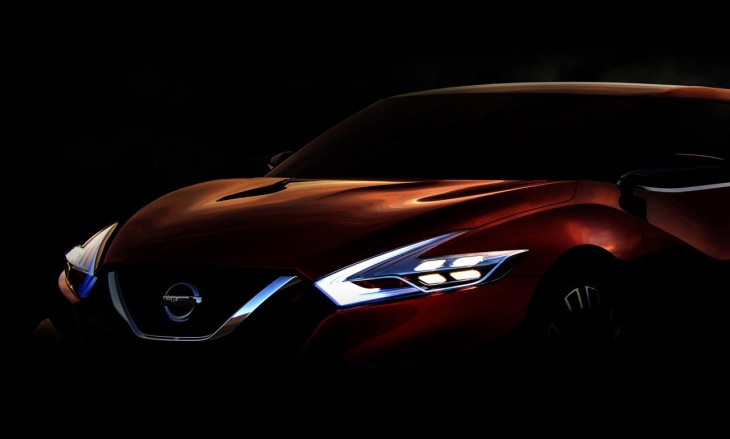 At the 2014 North American International Auto Show (NAIAS) in Detroit, Nissan will be revealing a sport sedan concept which the company says is, "an advanced look at a future production sports sedan".
Elaborating on the 2014 Sport Sedan Concept, Nissan added that the vehicle, "previews a new energetic design direction that amplifies Nissan's legendary approach of applying sports car principles to a sedan".

The concept will be unveiled on January 13th, 2014 during Nissan's pre-show press conference. The car will be on public display in Detroit's Cobo Hall from January 18 through 26. Alongside the new concept Nissan will also be showing for the first time in North America the Nissan IDx Freeflow and IDX NISMO concepts which debuted at the recent Tokyo Motor Show.
Source: Nissan