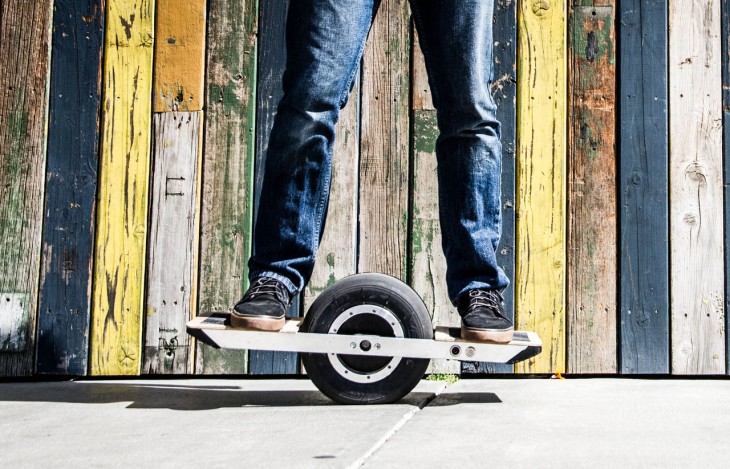 Ever since the wheel was invented by someone rather clever thousands of years ago, mankind has used it to efficiently transport goods and passengers across the surface of the earth. And after all these centuries of research and development, it's generally accepted that you need more than one wheel to create a stable vehicle platform. However with the ready availability of high-tech software and gyroscopes that old balance argument is slowly being eroded.
The most recent of these unconventional single-wheeled contraptions is the aptly named Onewheel, developed in Mountain View, California by Future Motion a company founded by Kyle Doerksen. The Onewheel is basically a skateboard with all four small wheels removed and one big fat wheel in the center, all the electrical stuff is neatly hidden inside the aluminium chassis of the board.

Powering the Onewheel is a 500W hub motor with direct drive to the wheel – no belts or chains. The battery unit is a 48V Lithium Nano-phosphate unit which can be recharged in just 20 minutes using a fast charger, or 2 hours using a standard charger. Top speed of the Onewheel is 12 mph, and it has a 4-6 mile (6-9 km) range depending on terrain and riding style.
The company is currently looking for funding through the crowd sourcing website Kickstarter, and as of now they've more than doubled their goal of $100,000.
Final prices are yet to be announced, however if you pledge $1,299 through Kickstarter you'll recieve a Onewheel from the production run. The company says that's a significant discount from the final retail price. Ouch.
Source: WordlessTech and RideOnewheel