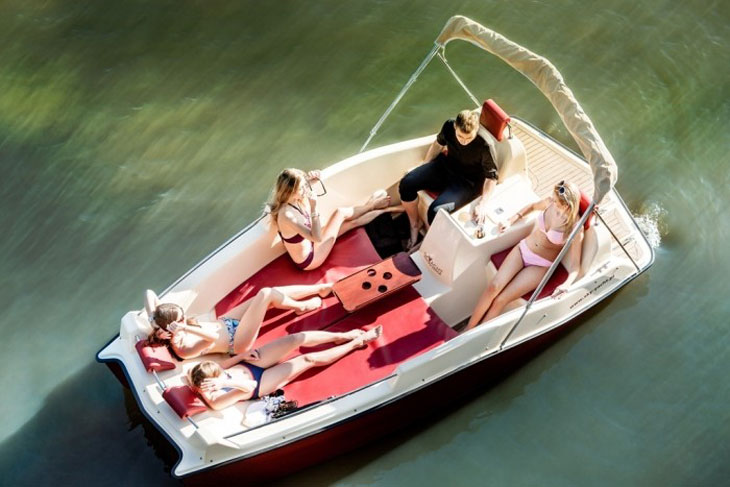 Well the title says it all really. The Joyboat, built by Polish company SkyYacht, is an electric-powered boat controlled by a simple joystick.
Weighing in at 860 lbs (390 kgs), the Joyboat measures 14 ft (4.28 metres) long and 7 ft (2.17 metres) wide. It's powered by two electric motors and can run for up to 8-hours on a full charge. After that it's time to break out the oars, or swim.

The SkyYacht Joyboat has room for up to 5 people, and can be purchased as either a Standard model or a Prestige model. The more expensive Prestige model has more powerful motors (80 lbs of thrust vs 55 lbs), a 7-inch touchscreen multimedia display which provides control of both navigation and entertainment systems, 2x50W speakers, GPS, remote steering and cruise control. A Bimini top, cover, trailer and table are all optional extras.
Pricing for the SkyYacht Joyboat starts at 6,900 EUR (roughly $9,400).
Source: SkyYacht