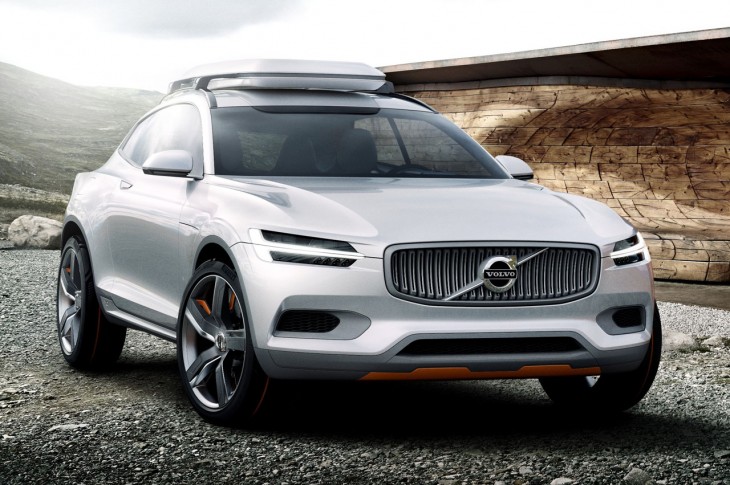 The Volvo Concept XC Coupe was the second of three new concept cars to be revealed by the rejuvinated company. It follows in the tire treads of the extremely handsome Volvo Concept Coupe which was revealed in 2013. That car was a revelation for the company, it was good-looking and yet extremely practical for the real world – just like Volvos should be. The new Volvo Concept XC Coupe is just the same, yet it's even more versatile.
Inspired by the design of modern sports equipment and demonstrating the safety capabilities of Volvo's new Scalable Product Architecture, it is a sophisticated and capable car designed for people with an active lifestyle. The two-door, four-seater Volvo Concept XC Coupe has a strong connection with the Volvo Concept Coupe. However, the larger 21-inch wheels, the more accentuated wheel-arches and the taller roofline all help give it a more sturdy, robust appearance.

Among the sources of inspiration for the design team was the Swedish company POC, which develops high-tech protective gear for extreme sports athletes.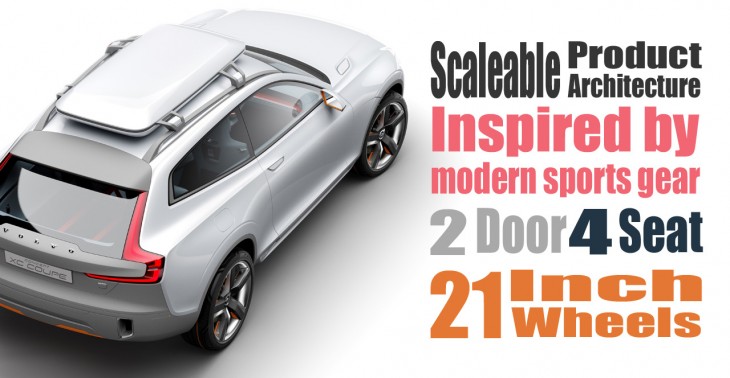 "Several orange details and exterior graphics in combination with bold use of matte rubber mouldings, which cover the rear end of the car, add to the highly functional expression of the design," says Thomas Ingenlath, Senior Vice President Design of Volvo Car Group.
To strike the right balance between aesthetics and functionality, the design team has also given the Concept XC Coupe traditional SUV elements, such as side mouldings and skid plates, a modern interpretation. On the XC Coupe they are more integrated into the sleek bodywork to provide a more seamless appearance.
Just like the Volvo Concept Coupe, the face of the Volvo Concept XC Coupe is characterised by a new 'floating' grille, flanked by headlights featuring new T-shaped DRL light guides. The rear light cluster also features a distinctive shape which will be used in future Volvo cars.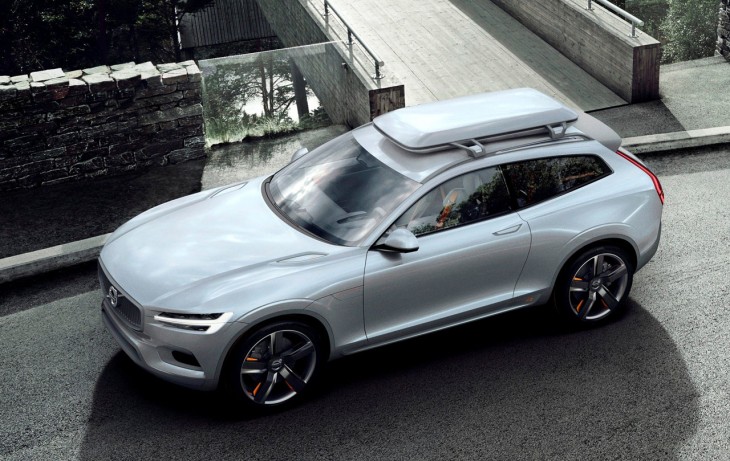 "Both concept cars show how we can shape our cars from now on. We add emotional value to the Volvo brand with the calm, confident beauty that is the hallmark of Scandinavian design," says Thomas Ingenlath.
Source: Volvo