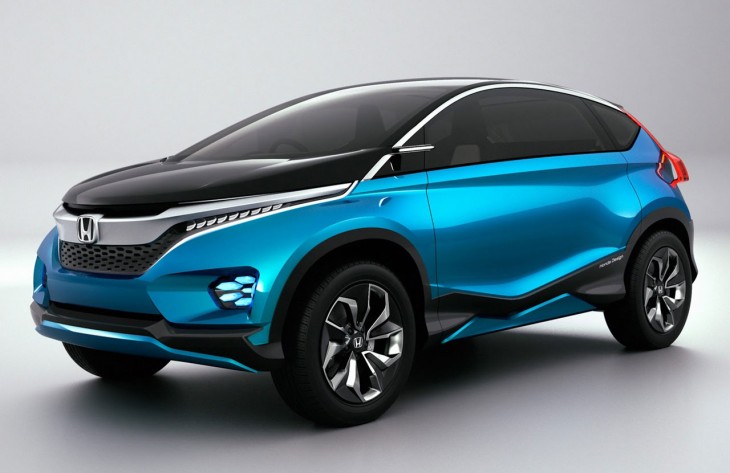 The Honda Vision XS-1 is a versatile seven-seat SUV concept which was introduced to the world at the 2014 Auto Expo in New Delhi, India. The company say the Vision XS-1 provides a glimpse at the future design direction for the company, while the location of its unveiling was designed to underscore Honda's long-term goals in the rapidly growing Indian automotive market.
The Honda Vision XS-1 is an odd-looking vehicle. And unfortunately It relies more on quirky design gimmicks than well thought out lines to remain interesting. There are lots of chrome highlights, contrasting body colors and fancy LED lights. Take those away and you're left with just a great big blob of car.

Ignoring the styling, in terms of practicality the Honda Vision XS-1 is actually pretty good. It has seven seats located across three rows, massive sliding doors for great access, and a huge cargo area – with the rear two rows of seats laid flat. Honda have accomplished this by sticking to their M/M design philosophy (Man Maximum / Machine Minimum). Which basically means giving as much space to the occupants as possible, while keeping the size of the mechanical components to a minimum.
Honda have explicitly said the Vision XS-1 is not a preview of a future production model. Instead it provides a hint at a possible design direction for the company as a whole.
Source: Honda