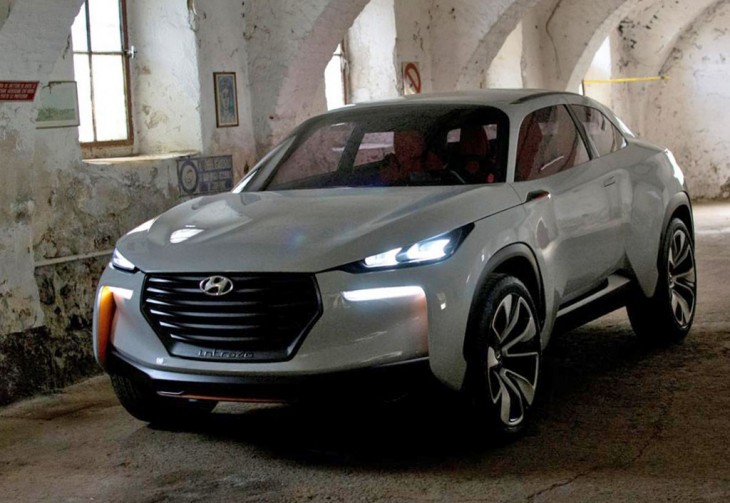 With just about every new concept car now being equipped with either a fully electric drivetrain, or some sort of hybrid electric/gasoline setup, it's quite easy to forget that some companies are still betting on the hydrogen fuel-cell idea. Hyundai is one of them.
The Intrado concept was the first vehicle to be developed under the direction of Hyundai's new head of design Peter Schreyer. It therefore gives a fairly good indication of where the company is headed in terms of style for the next few years.
Overall it's not a radical change from Hyundai's previous design language, more an evolution of the firm's "fluidic sculpture" design ethos. Schreyer says of the concept: "Effortless and sensual, Intrado reflects the open-mindedness and constant renewal of the Hyundai brand. It also shows that Hyundai wants its customers to rediscover the joy and freedom that should be associated with personal mobility. That's why this car has such purity of purpose – it's logical, lovable and livable."

The concept takes its name from the underside of an aircraft's wing – the high-pressure area which creates lift. And Hyundai say the Intrado's advanced materials and technologies also draw inspiration from aircraft, such as the removal of all unnecessary weight for maximum performance and efficiency.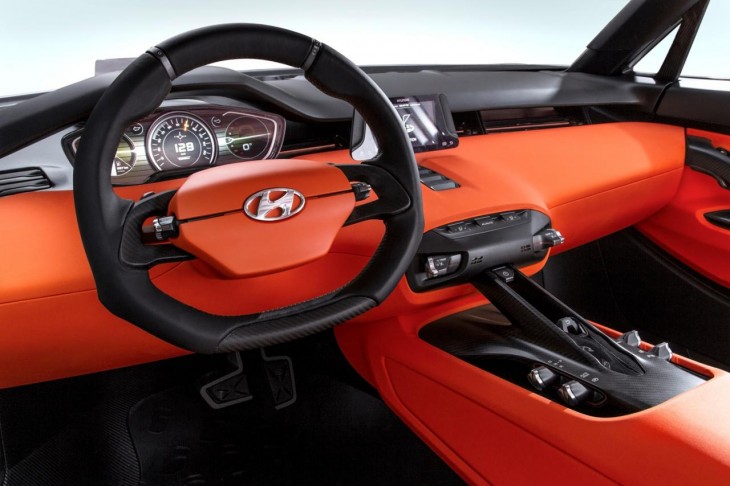 The central carbon frame structure of the Intrado concept is constructed using new, patent-pending manufacturing and joining techniques that Hyundai say have the potential to change the way cars are made. The strength and rigidity of this central structure also allow body panels to be constructed from any material, giving designers greater flexibility. Lightweight steel impact structures are designed to enhance crash performance and reduce repair times.
The Hyundai Intrado is powered by a next-generation hydrogen fuel-cell powertrain that utilises a Li-ion 36 kWh battery. Refuelled in just a few minutes, Intrado has a range of up to 372 miles (600 kilometres), and emits only water from its tailpipe.
The concept was styled and engineered primarily at Hyundai Motor European R&D centre in Rüsselsheim, Germany – as indicated by its codename, HED-9 (Hyundai Europe Design).