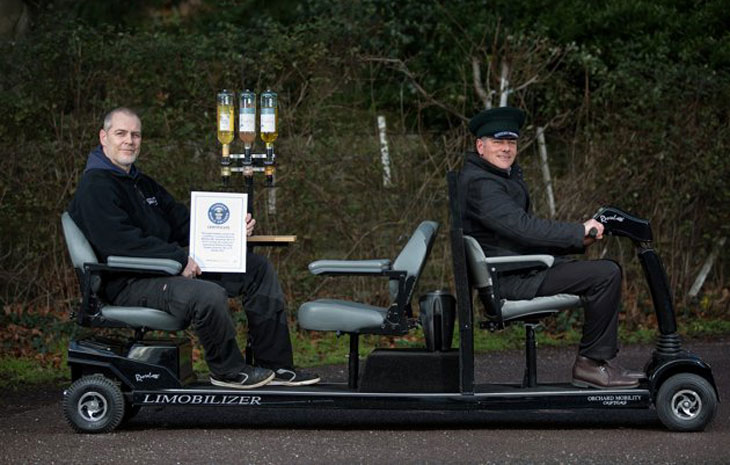 Orchard Mobility, a british company specialising in mobility scooter sales, has just claimed the Guinness World Record for the longest mobility scooter. Measuring 10 feet (3 metres) long, the specially constructed vehicle took six weeks to build. It was commissioned by business partners Nigel Fitzgerald and Anwar Watson.
To comply with Guinness regulations, the Limobilizer had to be driven 300 ft (100 metres) in two directions with passengers on-board.

Explaining why the Limobilizer was built, Nigel Fitzgerald commented: "One of the managing directors of a company we work with was retiring so we decided to make it for him.
"We made it from an old scooter and stretched it, fitted two more seats and a drinks mixer. It also has neon lights and a CD player."
The one-of-a-kind Limobilizer is not for sale.
Surely someone – most likely a resident of Florida – has a mobility scooter longer than this?
Source: SWNS