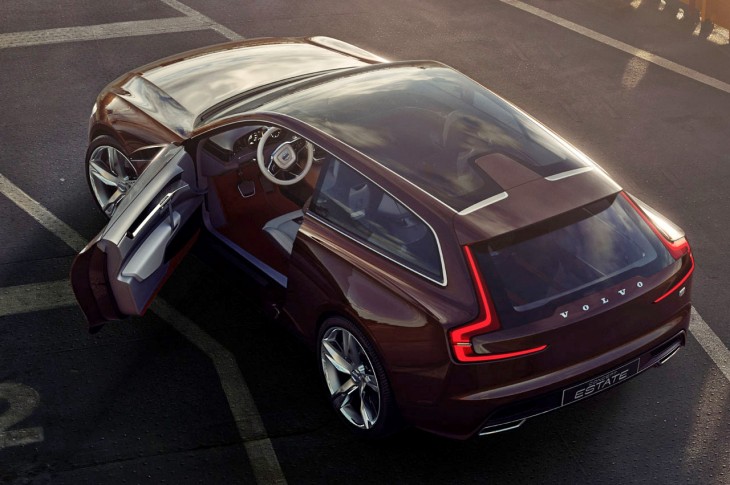 When I was a kid my parents had a Volvo estate. It was nothing like this Volvo Estate. It was mustard yellow with black vinyl roof, it had a sunroof that was more of a rain sieve than anything else, it stank of wet dog, most of the interior was held together with duct tape, and when my dad finally sold it, it was to guy who wanted to use it in a demolition derby – and he did. Seriously.
This Volvo Estate I would not use in a demolition derby. It's superb, the latest of three superb concepts from Volvo. The other two being the Volvo Concept Coupe from last summer, and the Volvo Concept XC Coupe from earlier this year.
On the outside, the Volvo Concept Estate carries on the simplistic design of the previous two concepts. In fact it's more or less identical to the Concept Coupe, except for the estate car rear cargo space. And like the Concept Coupe it's inspired by the Volvo 1800-models from the '60s and '70s. In particular the Concept Estate is influenced by the 1800 ES Shooting Brake.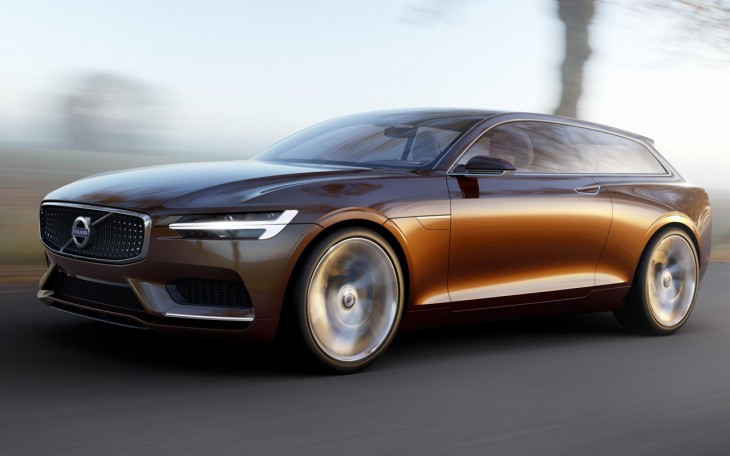 Thomas Ingenlath, Volvo's head of design, and the man responsible for the Swedish brand's design revival commented on the concept's styling: "The 1800-models are iconic Volvos, renowned for their beautiful forms and detailing. However, using elements from their exterior and interior has nothing to do with being retro. We are using these subtle links to a glorious past to create a future in which sheer beauty becomes a recognised part of Volvo's identity."
But it's not just the minimalist, high-quality design of the exterior that is so enticing about the new concept. The interior is a work of art. High-tech art too. It is designed to give the occupants the impression they are seated in a Scandinavian living room. It features naturally tanned saddle leather, inlays made of waxed, naturally aged wood and machined copper details.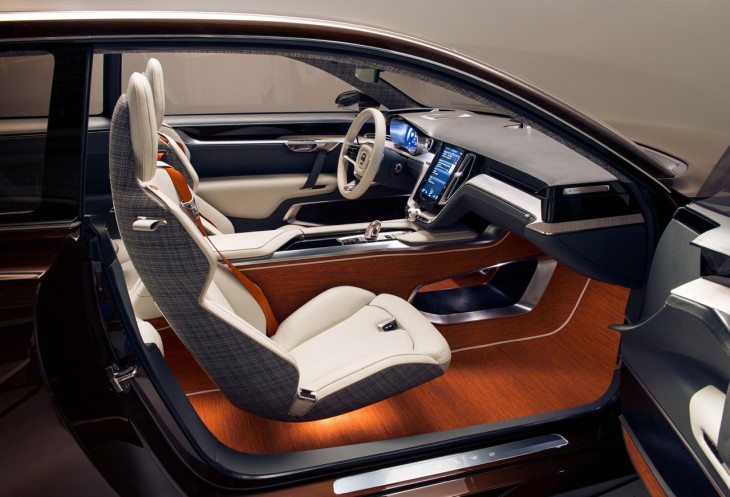 In addition to the unconventional choice of upholstery and materials, the Volvo Concept Estate also showcases the company's new control interface. The traditional selection of buttons and controls have been replaced by one large tablet-like touch screen control panel in the centre console.
The touch screen works with Volvo's specially designed software, and will be the main control panel for Volvo's all-new infotainment system. It replaces all buttons and controls except for a few crucial functions such as volume, play/pause, hazard warning and window heaters.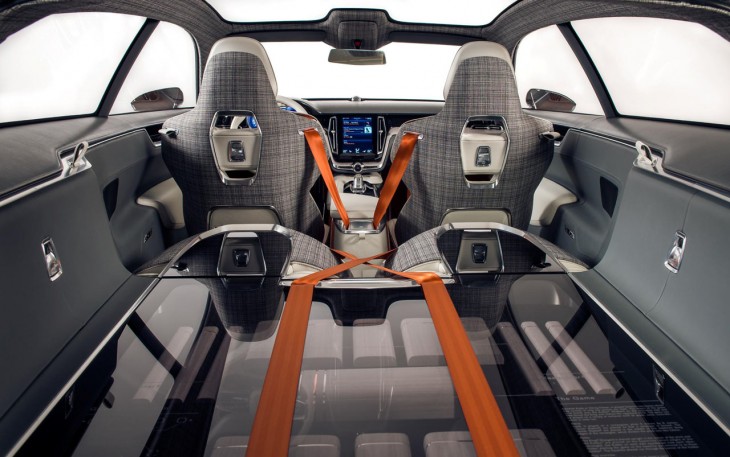 The only frivolous aspect of the concept can be found in the rear cargo area under a glass cover, where Volvo's designers thought it would be funny to put a full set of equipment for the Swedish game "Kubb" – which sounds like some sort of cross between bowling and horseshoes.
But when they're knocking out concepts that look this good, who cares… Kubb anyone?