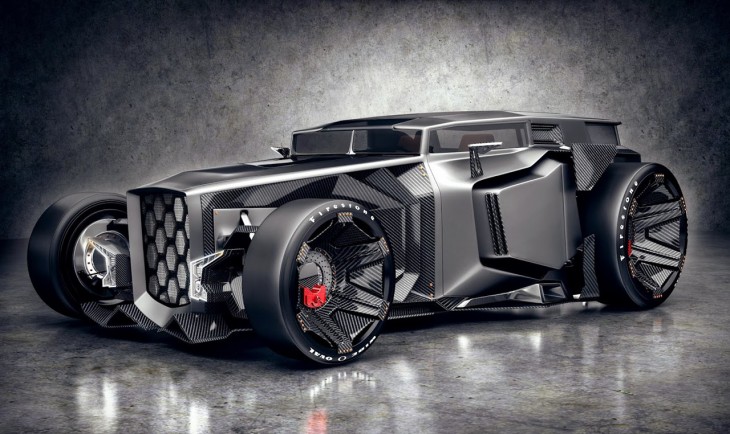 The Ford Hot Rod concept is a fantasy creation from designers Pawel Wisniewski and Jans Shlapins. Wisniewski provided the initial sketches, while Shlapins turned them into the eye-catching 3D renders you see here.
The concept is pretty far out there. It looks like it was designed for combat rather than cruising the strip. Tiny little windows provide the driver with a slit-like view of the world, while the massive swathes of carbon fiber panels look more like protective armour plating than bodywork.

The wheels are, quite frankly, enormous. The rears must be at least 30-inches in diameter, and like the rest of the car they make extensive use of carbon fiber. The braking system of the Ford Hot Rod concept is particularly unusual. They appear to feature calipers mounted inside the discs, which are themselves mounted on hubless wheels. Not quite sure how it would all work in reality. But then that's not something anyone needs to worry about in a hurry.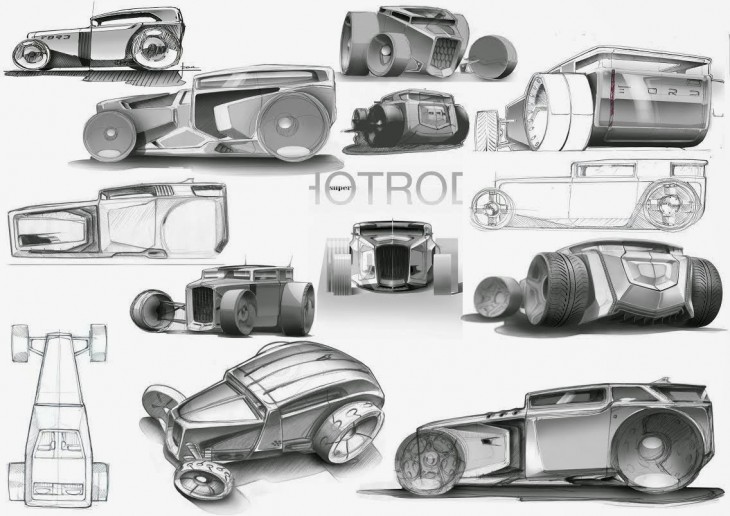 The proposed drivetrain for the Ford Hot Rod concept is a V8 engine connected to a six-speed sequential transmission driving the rear wheels.
Source: Pawel Wisniewski and Jans Shlapins