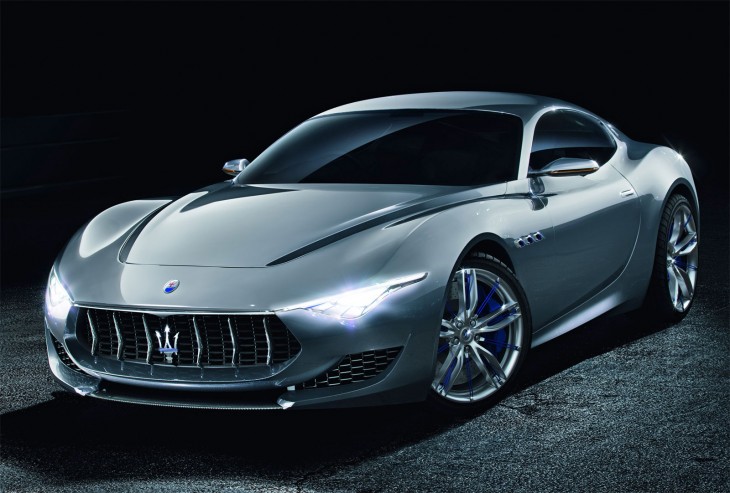 At the 2014 Geneva Motor Show, Maserati unveiled what is arguably one of the most important concept vehicles for the company in recent years. The Maserati Alfieri isn't just a "look at what we can do" vehicle. It's more of a "get used to it, because this is what our cars are gonna look like soon" type of vehicle.
The concept, which is based on a GranTurismo MC Stradale chassis but with a 24 cm (9.5 inch) shorter wheelbase, was designed at the Maserati Centro Stile in Turin by a group of young designers. It's name, Alfieri, pays homage to Alfieri Maserati, the best know of the Maserati brothers, and the man who founded "Officine Alfiere Maserati" 100 years ago. And that brings up the other reason for the car. It's a 100 year anniversary present from Maserati to, well, Maserati.
The Maserati Alfieri concept was inspired by past models, like the 1954 A6 GCS-53, the 1957 3500 GT, the 1959 5000 GT and the 1969 Indy. Maserati say that while the car is clearly a concept, it was designed so as to make sure it was production feasible.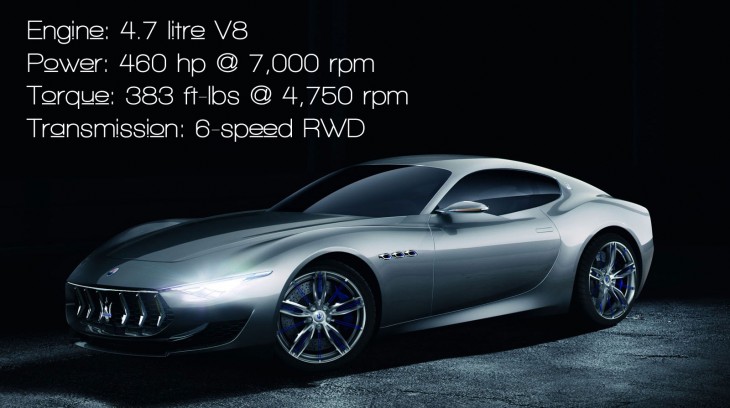 According to Lorenzo Ramaciotti, general manager of the Fiat Style Centre which oversees the work of the Maserati design center: "The Alfieri is a transition point between 100 glorious years of history and the future that is opening up before us. I can't honestly say that we'll see this car in production in the next two years, but I'm certain we'll see something very similar."
He continued: "We wanted the Alfieri to test future design paths. The car is very aggressive yet subtle in style, forceful but understated."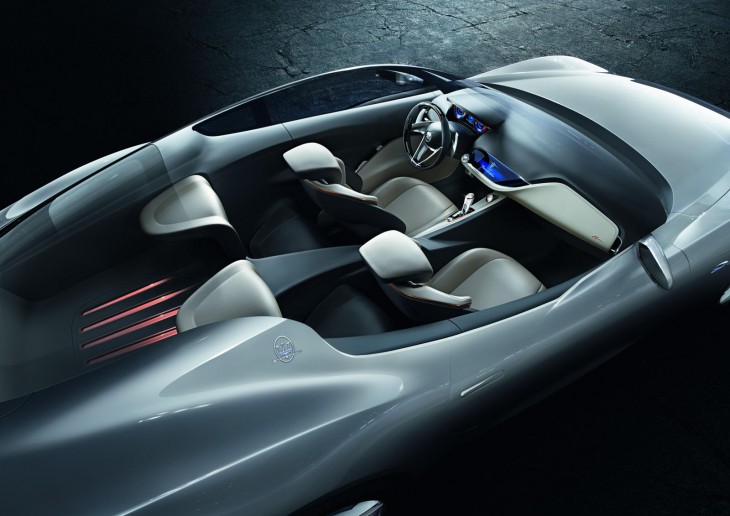 The interior of the Maserati Alfieri concept features a 2+2 layout and very simple, minimalist detailing. In fact it borders on dull. A central TFT display screen provides access to the infotainment functions, while the digital instrument cluster provides clear readouts for the driver. The unusual color combination used for the interior includes white and dark blue leather upholstery, with copper used for some trim elements.
Powering the concept is a 4.7 liter, naturally aspirated V8 which produces 460 horsepower and 383 ft-lbs (520 Nm) of torque. A six-speed, electro-actuated gearbox (MC Shift) is housed in a single unit with the limited slip rear differential and mounted over the rear axle for better weight distribution.
For braking the Maserati Alfieri concept uses the same Brembo calipers and carbon ceramic discs found on the GranTurismo MC Stradale.