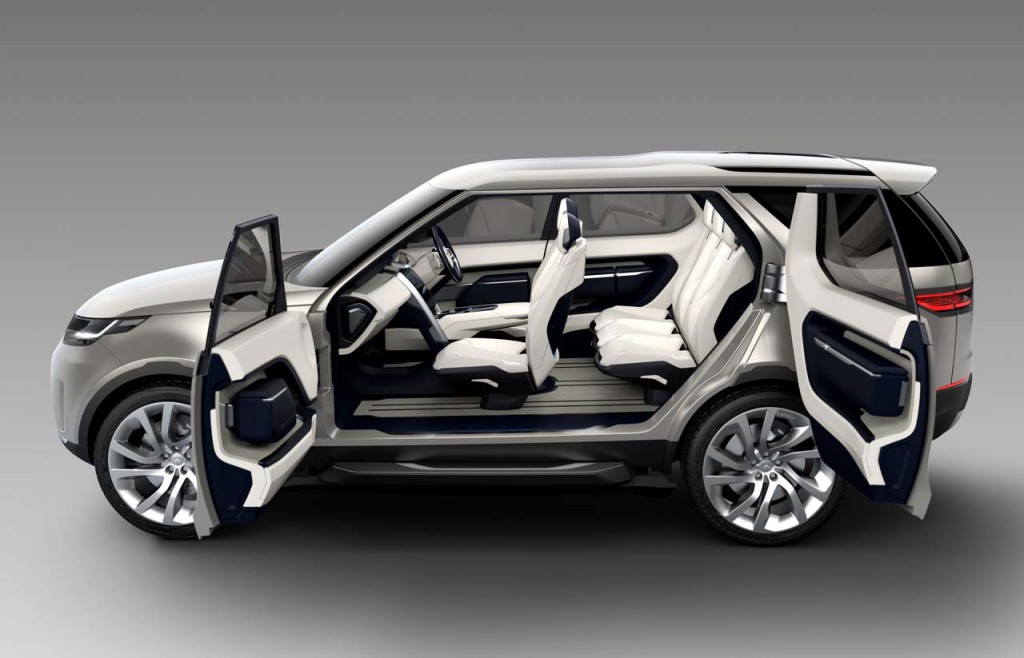 The Land Rover Discovery Vision Concept was a preview of the styling direction for the future Discovery family – which arrived in 2015. Like the previous model, the Land Rover Discovery Vision Concept offers plenty of space. There is room for up to seven occupants, or – by using the touchscreen interface – the seats can be folded away to make it a six-seater, five-seater or even a four-seater with what Land Rover call 'limousine' mode.
Despite its sleek and futuristic appearance, the interior of the Land Rover Discovery Vision Concept has been designed with practicality in mind. Hopefully it should handle muck and grime with the same rugged way its predecessors did. The leather is a special wipe-clean water and oil resistant type and covers all the surfaces which might come into contact with dirt. The floor features a wood veneer finish which is designed to be easier to clean than a regular carpet.
As you might expect, the Land Rover Discovery Vision Concept is packed full of the latest gadgets and technology from Jaguar Land Rover.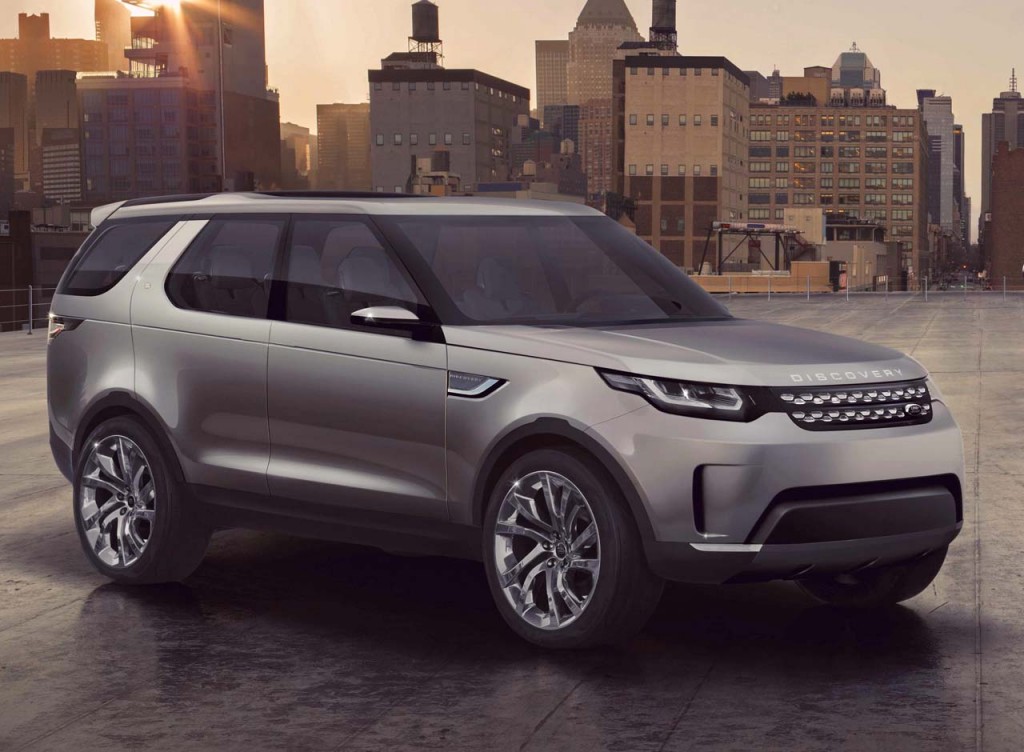 Some of the technology showcased in the Land Rover Discovery Vision Concept includes:
Laser headlights which feature intelligent object tracking and beam-dipping.
A Remote Control Drive system which allows the driver to exit the vehicle and control it remotely at low speeds. Land Rover say this would be useful for coupling a trailer or during extreme off-roading. I'm sold.
A "Transparent Hood" Heads-Up Display system.
A system called Laser Referencing, which makes use of visible lasers to project markings, symbols  and imagery onto ground surfaces.
A laser system called "Wade Aid" which can measure water depth before the vehicle enters it.
All-Terrain Progress Control, which allows for semi-autonomous off-road driving
The passengers aren't left out of the gadget-fest either. They get seatback infotainment screens, and Smart Glass offers augmented reality to the entire glasshouse. Various functions, including the doors, indicators, headlamps and seatback screens are all operated by Gesture Control.
The exterior styling of the Land Rover Discovery Vision Concept is much cleaner and sleeker than its predecessors. However the designers have maintained a link to the past by fitting the concept with a similar stepped roofline found on the previous models. Up front the concept features the latest take on the Land Rover grille and headlight arrangement.
The Land Rover Discovery Vision Concept made its world debut at the 2014 New York International Motor Show.