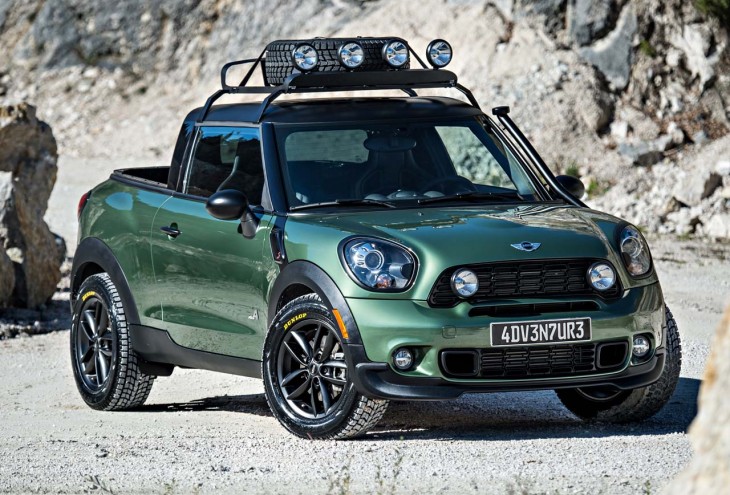 The MINI Paceman Adventure is a super compact little pickup based on a Paceman Cooper S platform. The curious creation is the work of a group of apprentices and instructors at the BMW facilities in Munich and Dingolfing. So it is a genuine, BMW/MINI design, even if it wasn't sanctioned from the very top.
Selecting a Cooper S Paceman ALL4 as their starting point, the student performed some fairly major metal surgery to convert the vehicle into a rough and ready looking little pickup. The MINI Paceman Adventure pickup features a two-seat cab, small cargo bed, a solid roof rack complete with full size spare and additional roof lighting.

The MINI Paceman Adventure also benefits from an increased ride height, off-road wheels and tires and improved approach and departure angles. A snorkel running up the left side A-pillar allows the engine to keep breathing when making river crossings.
Sadly, but also probably quite sensibly from a business point of view, the MINI Paceman Adventure is just a one-off. BMW have quite clearly stated that it won't spawn a production model. But it does prove that if you want to make a MINI Paceman based pickup, it can be done, and the results are worth it.