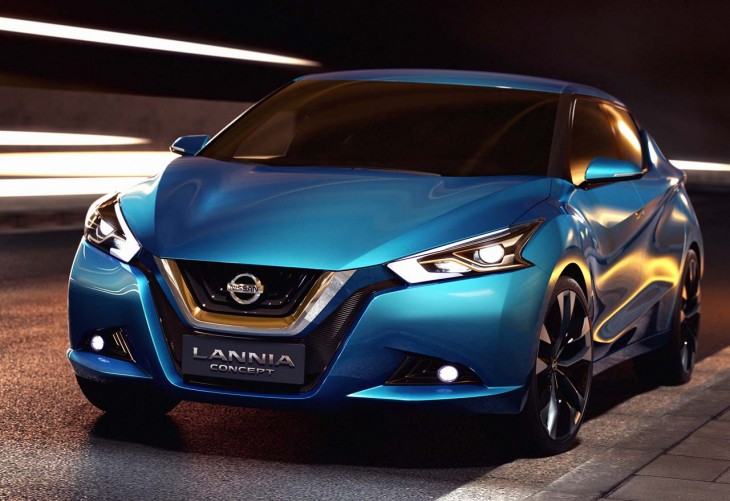 Unveiled at the 2014 Beijing Auto Show, the Nissan Lannia concept is a stylish yet practical family sedan designed in China, and created to appeal to Chinese tastes. Nissan say the concept is specifically aimed at the "Post 80s" Chinese generation who want something a bit more individualistic. The concept is clearly a development of the Nissan Friend-Me show car from last year.
The Nissan Lannia concept was styled at the company's Chinese design facility in Beijing, and is mainly focused on appealing to prospective buyers in within the country. Although as Nissan's Chief Planning Officer Andy Palmer pointed out, it could ultimately end up in worldwide markets.

Taiji Toyota – who confusingly is head of Design at Nissan China – stated that the Nissan Lannia concept was influenced the Chinese word "daqi", which describes something which inspires people towards better things. Leaving aside that marketing drivel, the Nissan Lannia is a surprisingly attractive vehicle. It has a fluidic, dynamic appearance which is only enhanced by the choice of electric blue paintwork.
Up front the Nissan Lannia concept has the now trademark boomerang headlights and large V-shaped, chrome-trimmed grille. The large multi-spoke wheels sit nicely in the slightly flared wheel arches. A "floating" roof tops it all off. Both literally and figuratively.
Nissan have not said what drivetrain, if any, the Lannia concept is fitted with. Nor have they published any information regarding the interior.