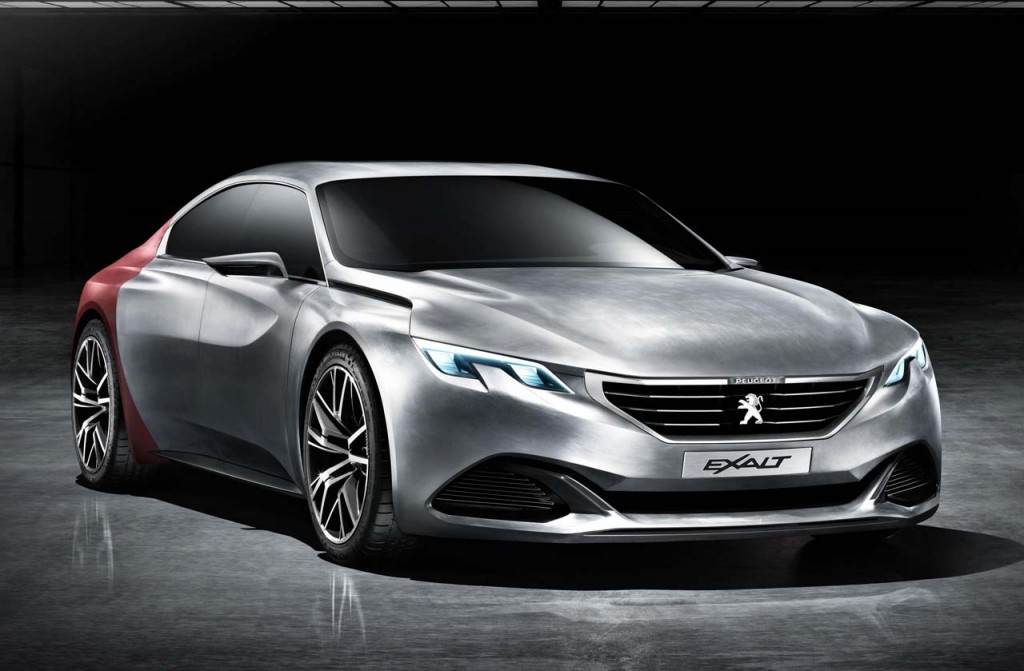 The Peugeot EXALT was a 2014 concept car which continued the same styling themes used on the Peugeot Onyx concept car which debuted in 2012. The EXALT uses a range of unusual materials and textures, with the end result being something both unusual and desirable.
The Peugeot EXALT is a saloon car with a very distinct two-part body. The front three-quarters of the car are finished in bare stainless steel, while the final section is coated in a man-made textile dubbed "Shark Skin". Colored red, this material gives the rear of the EXALT a striking appearance, however it also improves the aerodynamics of the car slightly.

On the inside, Peugeot's material choices have resulted in an interior which has a distinctly upmarket feel. The center console and door trims have been carved out of giant pieces of ebony wood. I don't know what sort of weight penalty that would incur. But it looks good. Perhaps to offset some of the weight, other interior elements are formed from basalt fibre, a lightweight natural composite produced by smelting basalt stone.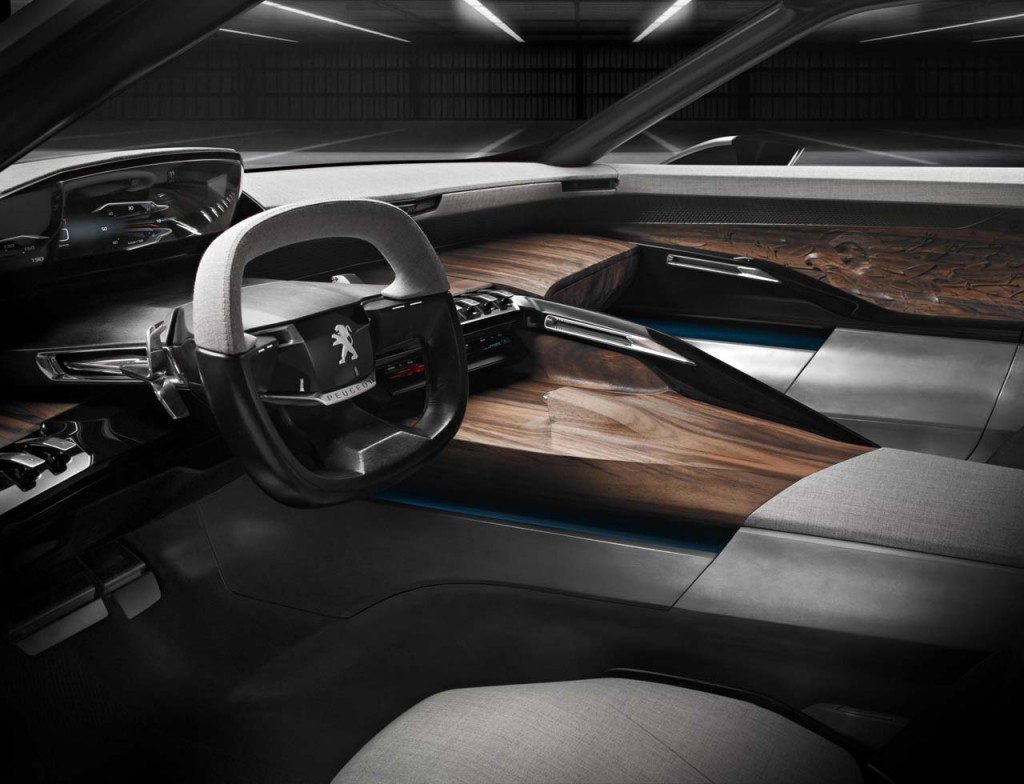 There are a number of gadgets on board the Peugeot EXALT concept, including a digital instrument panel, two fold-away touch screens, a unique black light system designed to help pick out road markings and signs during dawn and dusk, an air filtering system called Pure Blue which filters the incoming air and – when the car is stationary and unoccupied – spreads bactericides and fungicides throughout the cabin.
Powering the Peugeot EXALT concept is a hybrid drivetrain which consists of a 1.6 litre turbocharged four-cylinder engine producing 270 horsepower backed up by a 70 horsepower electric motor. The transmission is a six-speed automatic unit. The driver can choose between all-electric, all IC (Internal Combustion), or a combination of both power units.